Home / Wiring / 4iE Smart WiFi Thermostat
Does the 4iE have a Battery Backup?
4iE Smart WiFi Thermostat
Battery Backup for 4iE
There is no battery backup or capacitor in the 4iE, however, there is internal memory.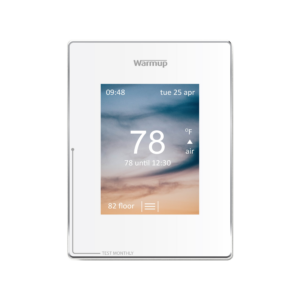 Restoring Programming After an Outage
Periodically, the programming and the corresponding date/time are stamped to the 4iE's internal memory. This is then overwritten when the next stamp takes place. When power is restored following a power outage, the device reverts to the most recent stamp taken.
Refer to the Instruction Manual if you need assistance with programming.
If you require additional assistance, please feel free to visit our YouTube channel for additional information.
Further Questions?
Miscellaneous questions

Programming

Preparing for your project

Wiring

Troubleshooting

Installation