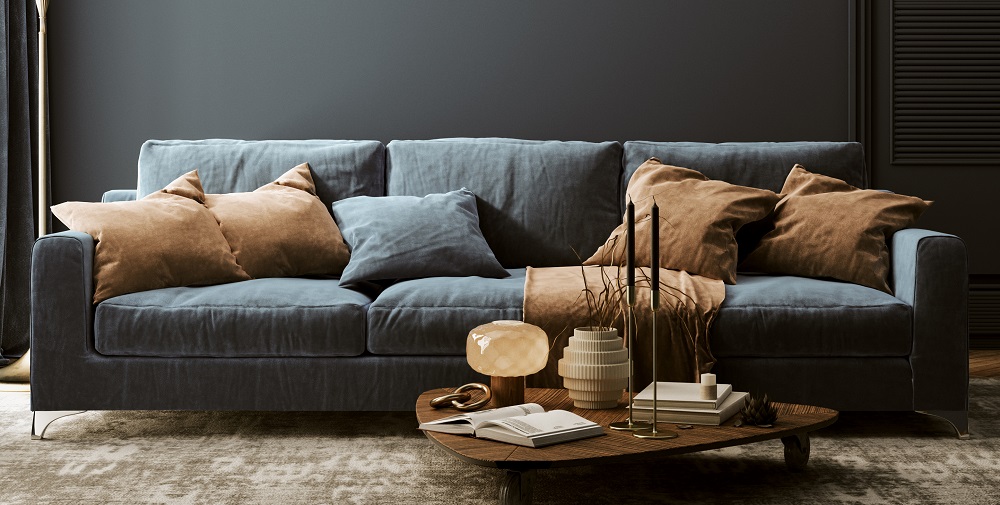 Customer Testimonials
Find out what our customers say about us.
I get to interact with Warmup regularly due to my job, and must say that they provide above and beyond service, flexibility, responsiveness, and friendliness every time. I am never hesitant to give them a call or shoot them an email (to which I get lightning-fast responses). I'm a big fan. Excellent company to work with.

5 stars to Warmup and Scott especially for helping walk me through getting my underfloor heating system working again. Fast, professional, and understanding! The installer ran 120V to a 240V heater, which Warmup helped me discover. It was then quick and easy to change the breaker to 2 pole, and the system is working great now. I would highly recommend Warmup to anyone who has cold feet!

As an MEP engineer the Customer Experience Specialist named Scott has been amazing helping me understand the design and installation of a Warmup Underfloor Heating Product. 5/5 would highly recommend.


Warmup, their products, and their customer services is absolute ACES. I have been replacing the heated floor in my bathroom with the latest and greatest and turned to Warmup due to their best-in-class innovative and flexible products, competitive pricing, and stellar customer service. We laid their latest DCM-PRO heating system, using their new sticky back uncoupling membrane which allows ultimate customization and flexibility of install, and are using their latest 4iE WiFi thermostat with awesome web and app integration for ultimate control and customization.

Their support team was incredibly responsive via social media and phone, helping and guiding me every step of the way. I sent pictures, asked dozens of questions, and they were there guiding me, a beginner, to a flawless installation. The install was actually incredibly easy with their simple instructions, but I asked a bunch of questions anyway to learn and double check everything since I'm a perfectionist. Anyhow, go with Warmup, without hesitation. You can beat their combination of outstanding products and stellar customer service, whether you're a DIY person or a big-time electrician, tiler or contractor!

Working with Maria at Warmup to figure out how to best approach my project was a great experience. She was patient and didn't rest until we found the right option for me. Exemplary customer service.

The customer service is top notch! Janice was extremely understanding and patient in helping us get the most out of our kitchen-floor heating system. We never realized how cool the features on the system could be, or how easy it is to warm it up.

Thank you very much for all your help today. You went above and beyond what I expected. It is much appreciated and will be remembered.
I have been installing tile floor for over 25 years, underfloor heating were a nightmare in the past, warm-up system is the best, it is installer friendly, and very durable, and very affordable. I recommend this product at the highest level.

I am an interior designer and I specified this product for a client of mine. First let me say that the quote and instructions were easy with a quick turn around. The Product shipped in a timely manner and my GC had no problem installing the system.

Second, my clients did feel that the product was not working at their level of expectations. Personally, things don't always go great in the field and it's what the company and the vendor rep does when there are issues that makes this a great offering. Within 1 day of contacting the vendor rep, we worked on several different possibilities and Robert (the VR) gave a lot of great insights on how to adjust the system to get the most out of it and meet the clients expectations. I can not express how important it is to have a VR so responsive and knowledgeable. 10/10 will spec again!

I highly recommend this company!

#1) Excellent Customer Service: when you call customer service you get a knowledgeable person (in the US!) who is a qualified technician. Rare nowadays, yet totally appreciated for anyone that is hard of hearing.
#2) They stand behind their products: I had an older Warmup thermostat that got fried due to a loose wire nut and they sent me a new one for free! (even though it wasn't their fault).

I am a DIY type, and installed the whole system 4 years ago and wouldn't be without it now. Thank you.

We had a very unique project converting our school bus into a tiny home. This demanded a very particular heating solution that didn't take up very much flooring thickness (headspace is very limited in a bus ;)! The install was super simple and direct and they send you everything you need to do it well! We tested it out on our road trip out west and it worked FLAWLESSLY. The thermostats they provide look nice and are very customizable for a program that works for your needs!
Having a radiant heat floor system as the heating resource for my future home has always been on my bucket list. The new construction of my dream home has turned it into a reality. I'm a very particular shopper when it comes to choosing the best product for the most reasonable cost. After comparing a few different vendors on the market for the most reliable, efficient and cost effective radiant heat system, I have chosen the DCM-Pro system by Warmup. The process started by mapping out a design for my 1,800 sq ft Heating floor with a six separate zoning. My contact from Warmup was Emily Leidlein. Emily was my go-to person from sales to customer service to tech support. I can not praise Emily enough for her thoroughness and her patience working with me from the start to finish in this whole ordeal. Her and her team's work ethics and professionalism are exceptional. Hats off to Emily.
I AM OBSESSED!!! Apologies for the length of this review but I have a lot of positive feedback that I hope will be helpful to others! I was in the process of remodeling my bathroom and had heard about Warmup heated flooring systems from a friend. I reluctantly reached out to them thinking it would be a luxury way above my budget and add complexity to the project. WRONG.

The Warmup team listened to my needs and were able to recommend a perfect solution and a totally reasonable price. They helped me to order exactly what I needed and delivery was lightning fast. They also pointed me to detailed info/instructions on installation, which I shared with my contractor and he was shocked at how easy it was compared to other systems he's installed. I could have done it myself! Bonus- the mat that you put down helps prevent tile from cracking due to shifting. When I told my husband I wanted to install heated flooring he looked at me like I was nuts and said "Who are we, the Kardashians?" Then I showed him the price– he was blown away at how affordable it was.

The thermostat that is used to control the system is actually beautiful in addition to being super easy to use. You can set warming schedules and even change the background of the interface to a custom image! And if you download the Warmup app, you can control the system remotely, which my entire family loves. My daughter lays on the bathroom floor and says she never wants to leave, lol! This is a luxury that will elevate your daily experience. It's so worth it. And I really can't say enough great things about the customer support team. EXCELLENT customer experience. Thanks to you all, I highly recommend Warmup!

I received our first order and it came in 100% correct and on time! Thanks a ton!
The product quality has been excellent and I love the snowmelt sensors as well!

Submit a Review on Houzz