Tile and Stone Floors
Tile and stone floors are ideal for use with an underfloor heating system as they heat up fast and retain heat well, making the system efficient to run.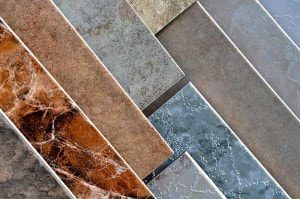 Underfloor Heating for Tile and Stone Floors
Even though tiles are most often associated with kitchen and bathroom flooring, this durable and easy to clean surface is great for use in other areas too such as corridors and laundry rooms. Due to the low thermal resistance below the tile and high thermal mass of either tile and stone, these floor types are perfect for conservatories and other areas subject to high heat loss. Tile and stone floorings can be heated over 84°F, enabling the use of heaters with heat outputs going up to 20W/ft².
These hard surface floor finishes are suitable for use with all of our underfloor heating cables. If you're looking to get underfloor heating for tiles, our wide range of products guarantees that we have the perfect solution for you.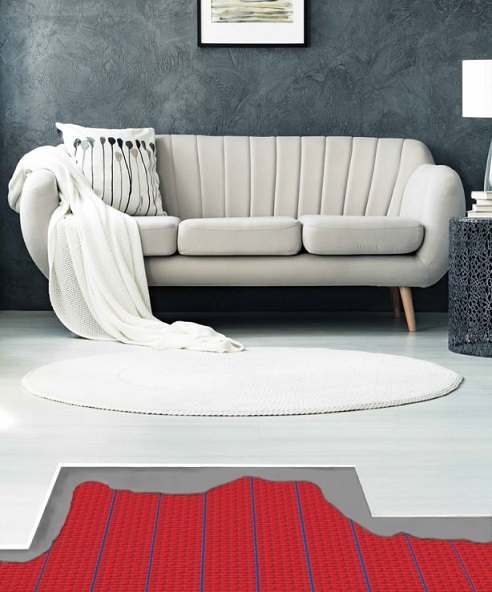 Best Electric Systems for Tiled Floors
Warmup's StickyMat and DCM-PRO Heated Uncoupling System make a perfect option for regularly shaped bathrooms and DCM-PRO Cable with fixing strips is the match for irregular bathrooms with many fixtures. However, the right system, in general, is dependent on the size and shape of the area, subfloor type and the nature of your project; a renovation or a new construction.
StickyMat System
The Warmup StickyMat System is designed for use within the adhesive layer under tiles or within a levelling compound under other floor finishes. The fixed spacing and self-adhesive mat makes installation of regularly shaped rooms quick and easy whilst ensuring precision is maintained.
DCM-PRO System
DCM-PRO is a new innovative electric underfloor heating system from Warmup that is proven to protect tiled floors from cracking, as tested by ANSI 118.12:5.4. Consisting of an uncoupling membrane with a heating cable, the DCM-PRO makes the installation of electric underfloor heating quick and easy.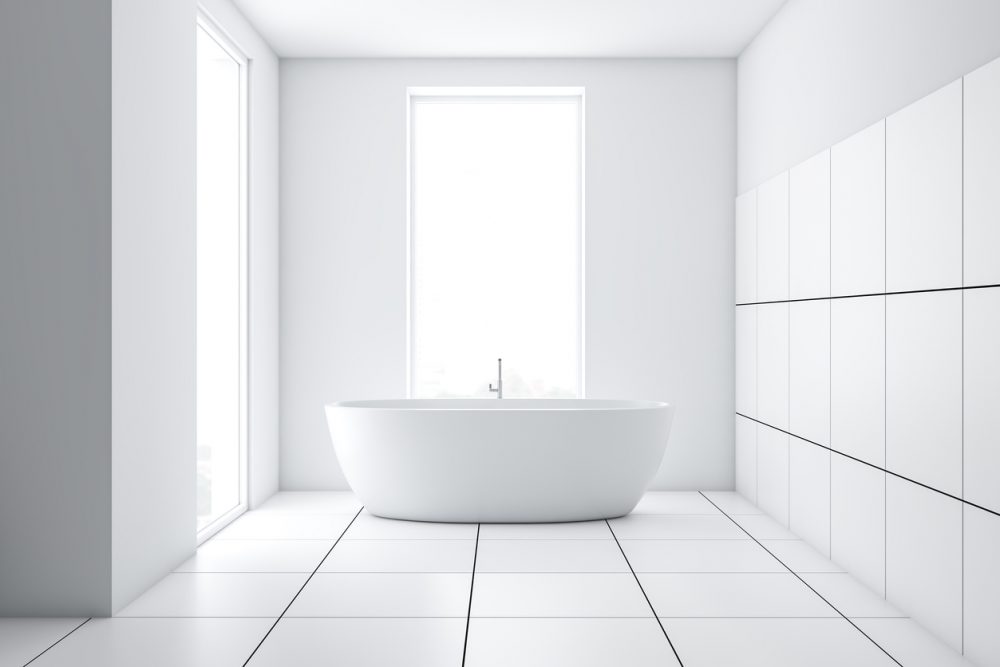 Tile and Stone
Tile and stone make the most functional and efficient type of flooring to use with underfloor heating.
Ideal for Bathrooms and Kitchens
Underfloor heating under tiles or stone is especially desired in bathrooms, kitchens and high heat loss areas. Due to the excellent thermal properties they possess, they turn your floor into a heated floor quickly and energy-efficiently. They can be heated to temperatures over 84°F, providing you with optimal control and comfort of your living space.
Underfloor heating takes the chill out of the tiles and controlling your heating with a thermostat means that your home is warm when you want and the heating is off when you are not at home.
Tiles made from materials such as cork or rubber are normally not suitable for use with underfloor heating.
High Thermal Conductivity
Tile and stone have a high thermal conductivity which means that they transfer heat efficiently from a heating cable to the floor surface. The material also retains heat well making the system efficient, because it will heat up quickly and then keep the floor warm with less energy.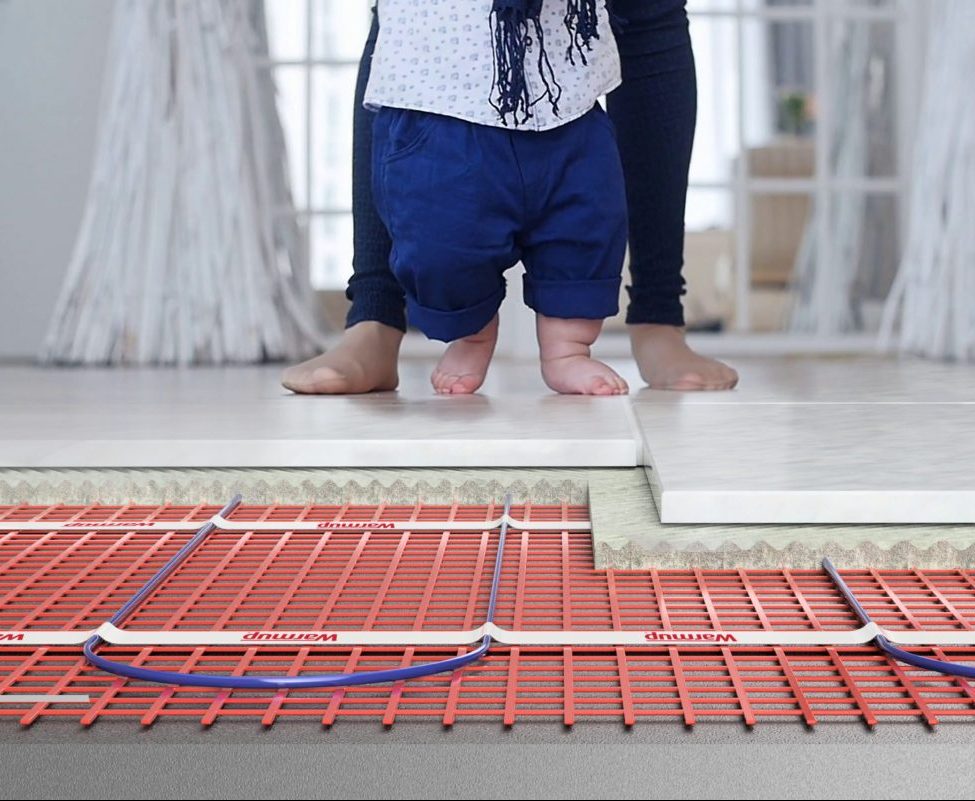 How to Install Underfloor Heating with Tiles
Electric underfloor heating can be installed by a DIY person or a professional installer. All electrical work, including connecting the thermostat must be completed by a certified electrician only.
Tile Adhesive
When installing a floor heating system with tile or stone flooring, flexible adhesive and grout should be used to allow for normal thermal movement. Learn More about Tile Adhesive.
Running Costs
Heated floor tiles are worth the cost and effort of getting a system installed. The system will pay itself back in lower running costs and energy efficiency.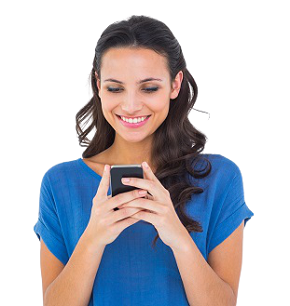 Get a Free Instant Quote Today
Transform the way you heat your home with Warmup, the world's best-selling floor heating brand.