Home / Preparing for your project / Tempo Thermostat
How do I Mount my Tempo Thermostat?
Tempo Thermostat
Install your Tempo inside a square 4"x 4" back box with a single mud ring mounted horizontally (also called plaster ring).
For optimal performance, locate the thermostat in an area with good ventilation. Do not install beside windows/doors, in direct sunlight or above another heat generating device (ex. Radiator or TV). The thermostat is designed for operation between 32°F to 122°F (0°C and 50°C) with relative humidity less than 80%.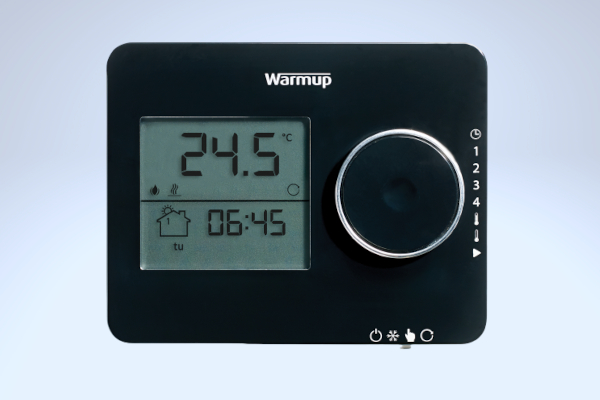 NOTE FOR WET AREAS: Install the thermostat a minimum of five feet away from showers, tubs and other sources of splashing water.
Opening the Tempo Thermostat
1. Separate the front housing of thermostat
2. Unscrew both closing screws (at the bottom) until they don't turn any further.
3. Release front housing by gripping lower half of outer frame and pulling outwards, then upwards. Place front housing somewhere safe.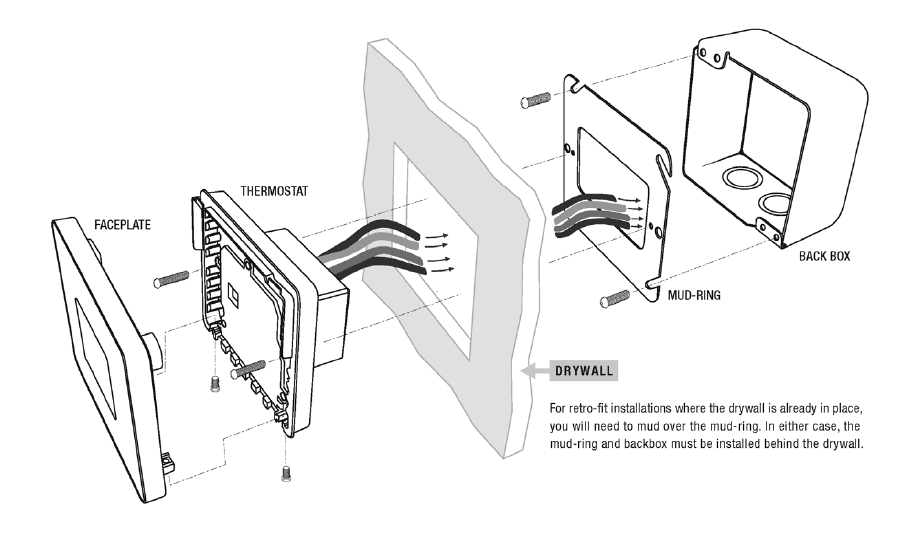 Placing the Back Box:
1. Open the back box and create openings by pushing one or two holes.
2. Place the rear part into the wall where you've chosen to place the thermostat.
3. With 2 screws, secure the back of the Tempo to the face of the electrical box.
WARNING – Important Safety Note
This product uses mains voltage electricity and work is only to be carried out by a qualified electrician. Each time, you need to isolate the power supply before attempting to install or repair the Tempo Thermostat. Do not put the thermostat into operation unless you are certain that the entire heating installation complies with current general safety requirements for electrical installations. Electrical installation must be in accordance with the latest local electrical wiring code.
For more information, please refer to the installation manual and specification sheet.