Home / Preparing for your project / Snow Melting Mat – WSMM
Can radiant heating be installed on a pool deck?
Snow Melting Mat – WSMM
Radiant heating is permitted on pool decks, as long as it follows NEC 680.10 standards.
Please refer to page 4 on the Pursuant to NEC 680.10  Deck Area Heating code document, which states:
"Underground wiring shall not be permitted under the pool or within the area extending 1.5 m (5ft) horizontally from the inside wall of the pool unless this wiring is necessary to supply pool equipment permitted by this article. Where space limitations prevent wiring from being routed a distance 1.5 m (5ft) or more from the pool, such wiring shall be permitted where installed in complete raceway systems of rigid metal conduit, intermediate metal conduit, or a nonmetallic race way system. All metal conduit shall be corrosion resistant and suitable for the location. The minimum cover depth shall be as given in Table 680.10."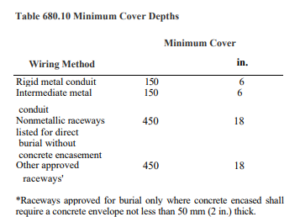 (National Electrical Code, 2008).
Quoted Layout Example