Home / Preparing for your project / Snow Melting Mat – WSMM
How do heated sidewalks and walkways work?
Snow Melting Mat – WSMM
Heated sidewalks work very similarly to heated driveways. Warmup sells loose cable systems and snow melting mats. Both systems feature the same cable, but depending on the shape of the space, one option will often better suit the job. Once the cables are laid, they must be embedded in sand and pavers, concrete, or asphalt. After this is done the system simply is wired to a controller and your electric panel, and virtually forgotten!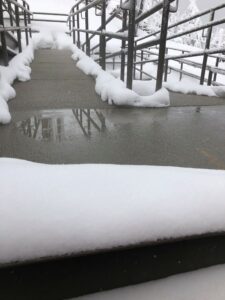 Heated sidewalks installed at a Ski Resort
If you have any more questions or need further assistance, please feel free to reach out to our customer experience team at (888) 927-6333. You can also subscribe to our YouTube channel for customer-requested tutorials, time-lapse videos, product unboxing, and more.