A Brooklyn Brownstone Remodel with Modern Touches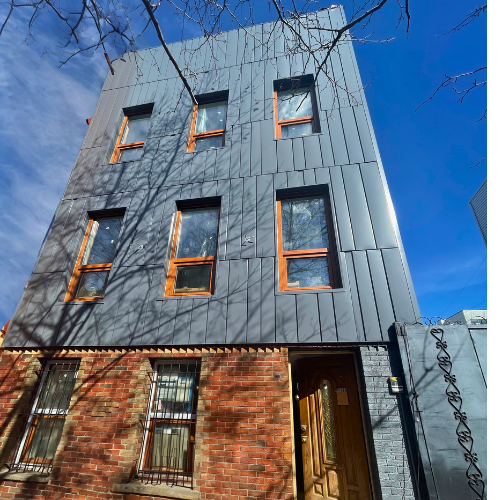 A Brooklyn Brownstone Remodel with Modern Touches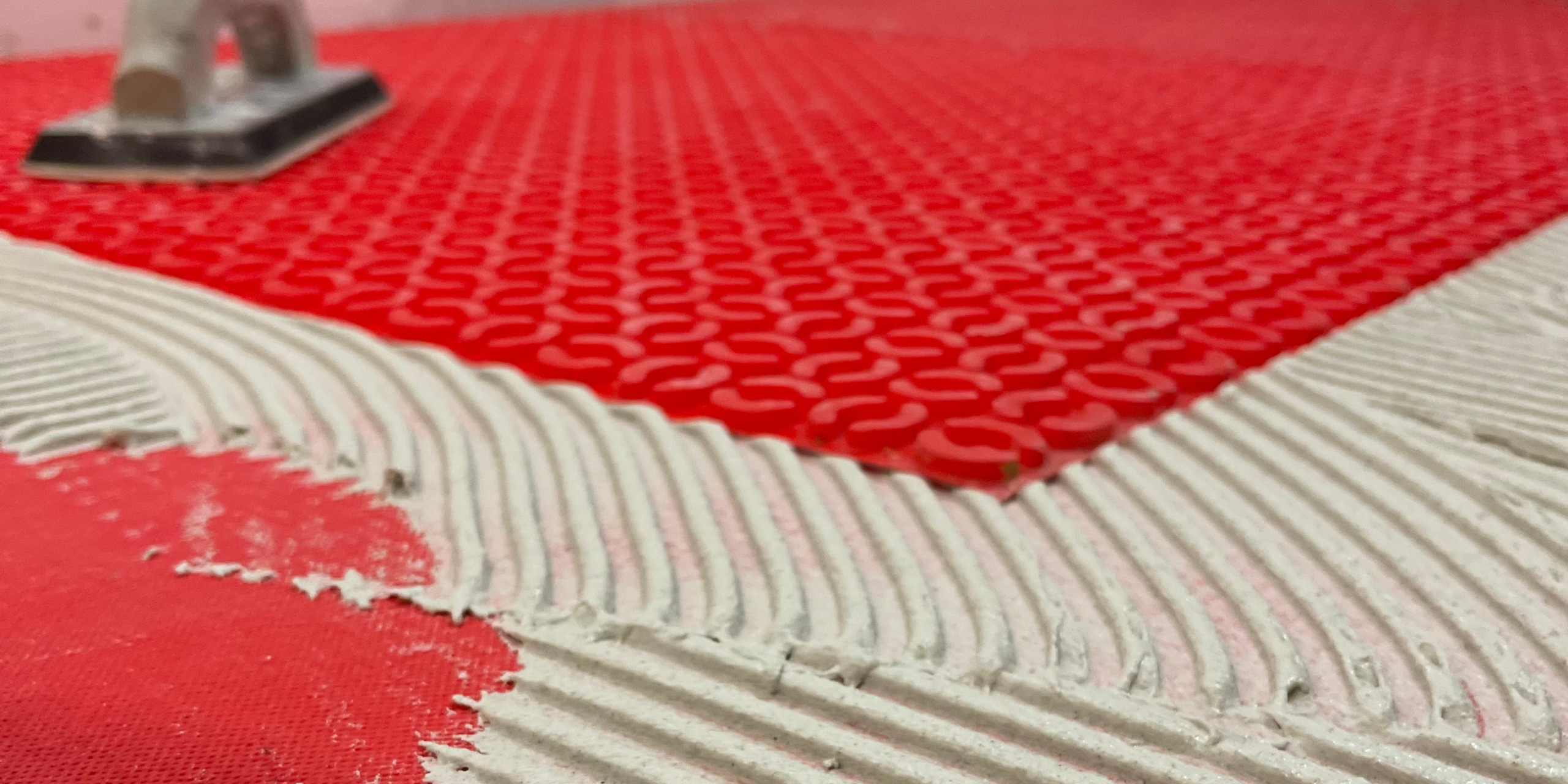 The Challenge
Brad and Sean, the owners of the popular renovation TikTok account @backtothestuds, were remodeling their brownstone in Brooklyn, NY, and wanted to install a reliable and efficient heating system for their three bathroom floors and cold entryway. They wanted a system that would provide warmth and comfort, while also being energy-efficient and cost-effective. The challenge was to find a heating solution that met all of their requirements.
The Solution
Brad and Sean were repeat Warmup customers, having installed snow melting mats on their Brooklyn sidewalk in 2018. They knew that Warmup provided high-quality and reliable heating solutions, so they contacted Warmup again for their brownstone remodel. Warmup suggested installing their DCM-PRO electric underfloor heating system in the bathroom floors and entryway. Ultralight 4-in-1 Installation boards were suggested for the entryway because of the concrete foundation. The electric underfloor heating system would provide warmth and comfort, with a gentle and even heat distribution, and eliminate the need for other heating systems that take up valuable space. To ensure energy efficiency, Warmup recommended using a 6iE Smart Wi-Fi thermostat. This thermostat would allow Brad and Sean to control the temperature of each room separately, and monitor their energy usage, ensuring that they only used the heat when and where they needed it.
The Result
The installation of Warmup's electric underfloor heating system, combined with the 6iE Smart Wi-Fi thermostat and Ultralight 4-in-1 Insulation boards, provided the perfect solution to Brad and Sean's heating needs. The three bathroom floors and cold entryway were now warm and comfortable, with an even heat distribution and no cold spots. Brad and Sean were highly satisfied with the result, and their TikTok followers also appreciated following along the exciting renovation process that we encourage you to check out today!
Product information
Find out more about the UFH products used in this project.
Have any questions about Warmup?
If you're interested in specifying floor heating in your next project, get in touch with us today.
Related Projects
Discover more inspirational projects from around the world