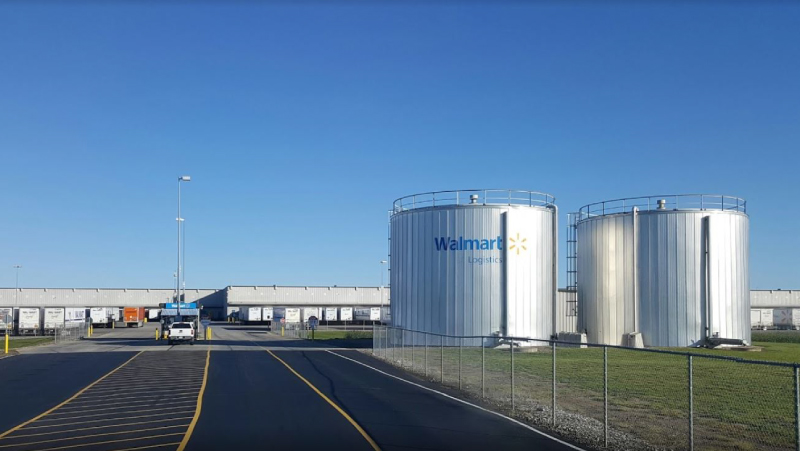 Walmart installs Snow Melting Mats for 365 days of Uninterrupted Business
◩ Client
Walmart has a key mission – to help people save money so that they can live better. To accomplish this Walmart operates out of 150+ distribution centers, making them one of the largest distribution operations in the world.
◩ Heating system
◩ Project size
2,400 sqft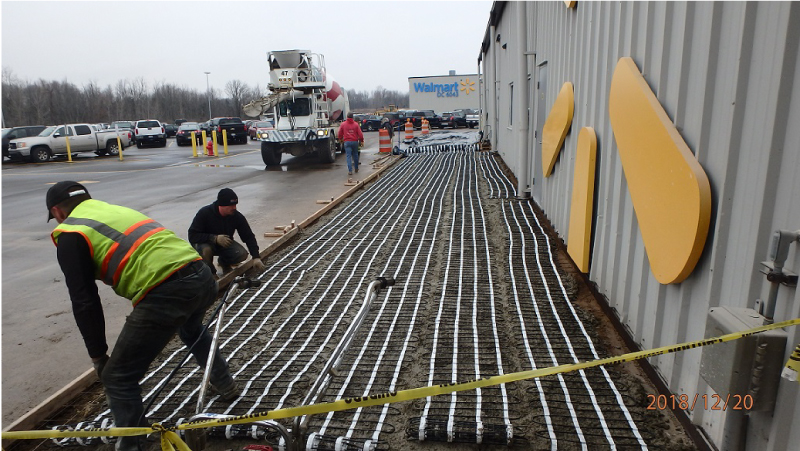 The Challenge
A typical Walmart distribution center employs over 600 individuals in a 1 million square foot facility. Throughout the course of any given day, the center's employees will unload and ship over 200 trailers. Due to the size of this operation, it is crucial to Walmart that they remain prepared to handle any situation that may arise and in Coldwater, Michigan, one is inclement weather. Between arranging snow removal service at this location, getting the job done in a timely manner, and keeping the facility clear of snow and ice Walmart realized that they were spending a lot of time and resources on something that wasn't reliable or 100% effective.
The Solution
An online search for snow melting solutions led Walmart to the Warmup product line. After a quick quote was requested online, project planning began to take shape for 2,400 sqft of snow melting. Snow melting mats and an automated control were the perfect solution for Walmart's situation because they eliminated the need for snow removal service and guaranteed that the facility would remain snow and ice-free at all times. Walmart had a small window of opportunity for installing this project but with the help of the Warmup team and in-stock product they were able to meet a close deadline.
The Result
Coldwater averages 50 inches of snow per year but at the Walmart Distribution Center in town, you will fail to find any accumulation along the sidewalks. The best part? No maintenance or manual activation is required. With a CommBox control in place, the system activates automatically when moisture and low temperatures are present. The system has virtually been installed and forgotten after megaohmmeter readings confirmed a successful installation. The benefits of a Warmup snow melting system at this facility stretch beyond operation by offering piece of mind to upper management. With a Warmup snow melting system, Walmart daily operations are unaffected by weather and the emergency fire exit is always clear from snow and ice. Warmup is proud to be a part of the system that keeps Walmart operating safely 365 days a year.
Product information
Find out more about the UFH products used in this project.
Have any questions about Warmup?
If you're interested in specifying floor heating in your next project, get in touch with us today.
Related Projects
Discover more inspirational projects from around the world