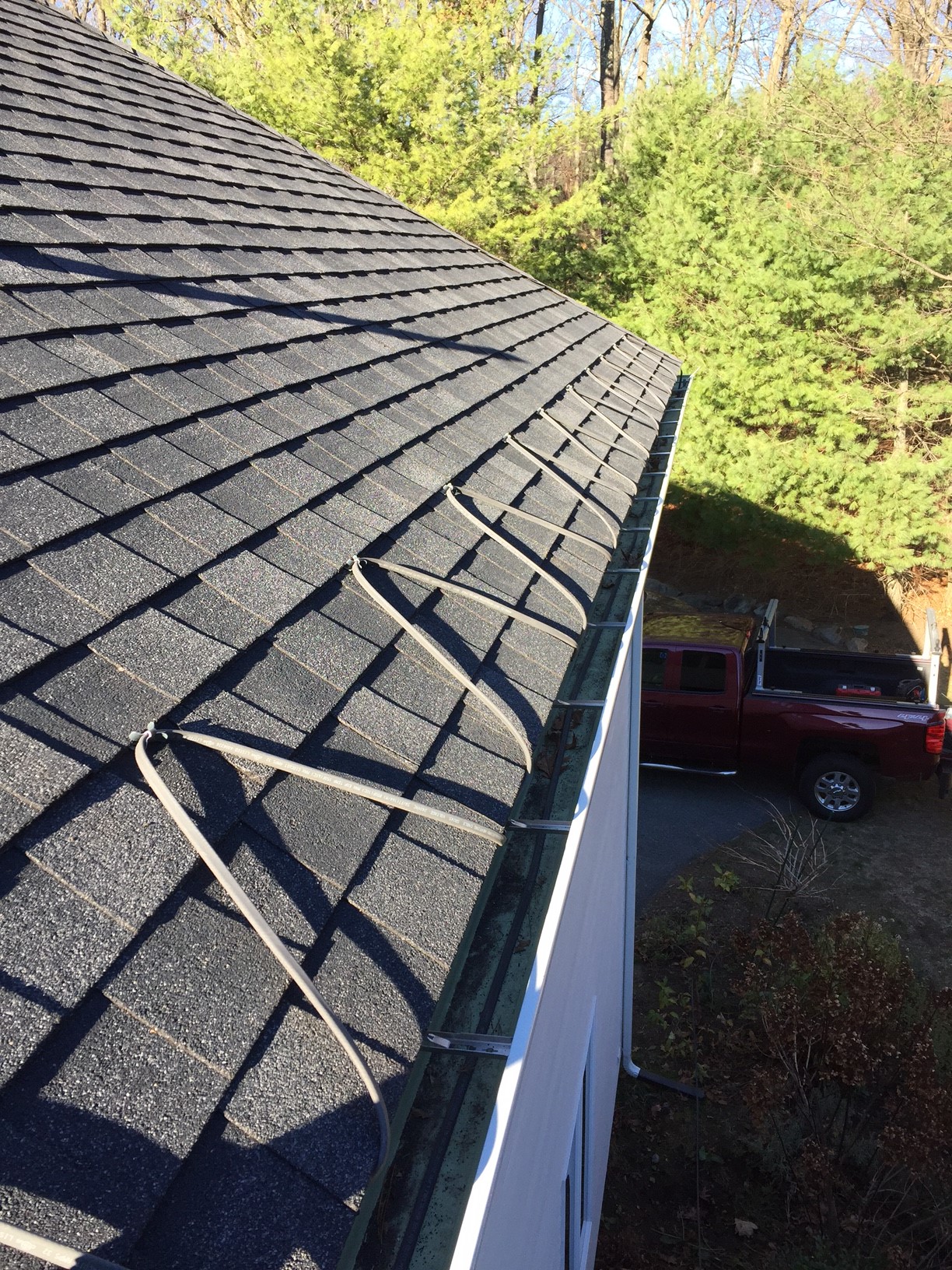 The Porter's Residence
◩ Project Type
Residential
◩ Project location
Deerfield, Massachusetts
◩ System specifications
◩ Client
Jane and Brad Porter love what the New England area has to offer them in the Winter season but the exterior of their home does not. After years of living in Massachusetts and owning their home, they realized that water damage was starting to take a real toll on their roof and even on some walls. With one child in college and another about to head off, the couple decided it was time to address the water damages occurring to their home before it was a much larger and more expensive burden.
◩ Heating system
◩ Project size
House's roofline, gutter, and downspouts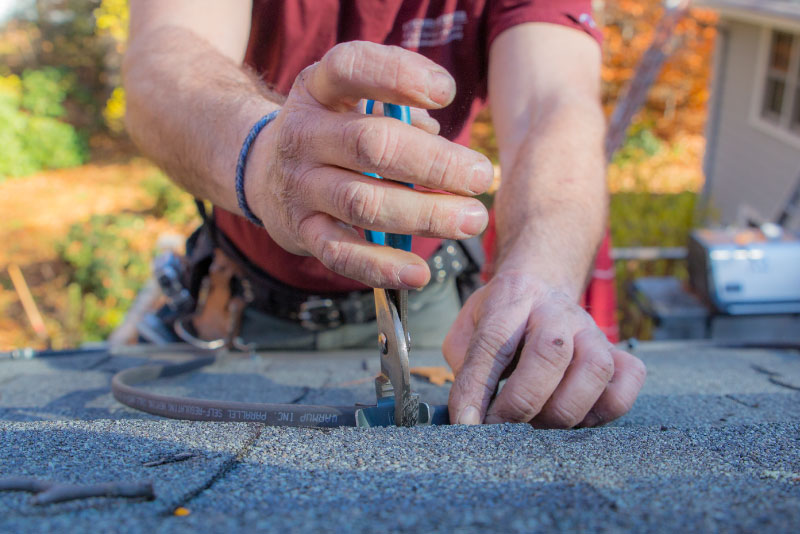 The Challenge
The ridge of ice that forms at the edge of the roof can cause serious issues for water drainage making them a liability to people below and a risk of indoor water damage. These iced ridges are referred to as ice dams. Damage from ice dams over time can cause water infiltration as the ice lifts the shingles and allows the melting water to seep inside. Queue repair to walls, ceilings, and insulation to name a few scenarios. In New England, one homeowner decided it was time to put an end to the ice dam damage at their home to prevent further and more serious damage from occurring.
The Solution
Ice dams can be addressed in two ways: outdoor heating cables or regular roof raking. Since roof raking proved to be too labor intensive and dangerous, these homeowners decided that heat tracing was the best option for them. Warmup provided a detailed CAD layout for cable installation and a complete wiring schedule for the contractor. This solution from Warmup carries a 10-year warranty and is fully covered by the SafetyNET guarantee. Warmup self-regulating cable was installed along the gutter, roofline, downspouts and connected to a Warmup ASE-DS8C automatic controller. The self-regulating cable installed will automatically adjust output based on the outdoor temperature for efficiency. The controller installed will also increase efficiency by only activating the system based on temperature and moisture.
The Result
With a professional installation of the Warmup NAMSR Heat Tracing cable by A Concord Carpenter, it was possible to put and end to ice dams and the seasonal climbs onto the roof. This particular install was conveniently done in the Fall during gutter clean-up but self-regulating cable can be installed anytime before snow fall. The final result of this project is a house that is now properly equipped to handle the countless New England Winters ahead. These cables will last well over a decade and provide homeowners with well-earned peace of mind.
Product information
Find out more about the UFH products used in this project.
Have any questions about Warmup?
If you're interested in specifying floor heating in your next project, get in touch with us today.
Related Projects
Discover more inspirational projects from around the world