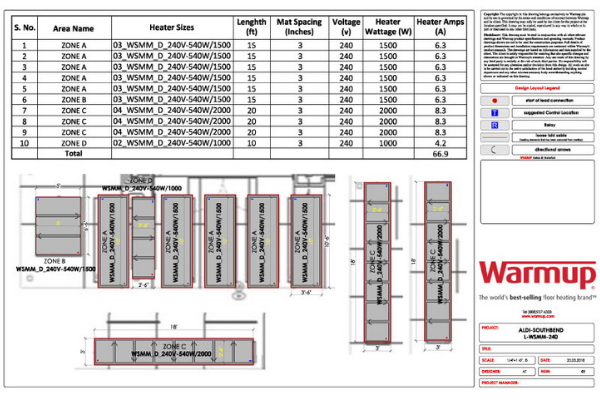 ALDI Grocery Stores
◩ Project Type
Public
◩ Project location
ALDI locations in Schererville, IN; Michigan City, IN and Valparaiso, IN.
◩ System specifications
◩ Client
Based in Germany, the chain was founded by brothers Karl and Theo Albrecht in 1946. Aldi is the common brand of two discount supermarket chains with over 10,000 stores in 20 countries.
◩ Heating system
◩ Project size
1,600 sqft at 2 stores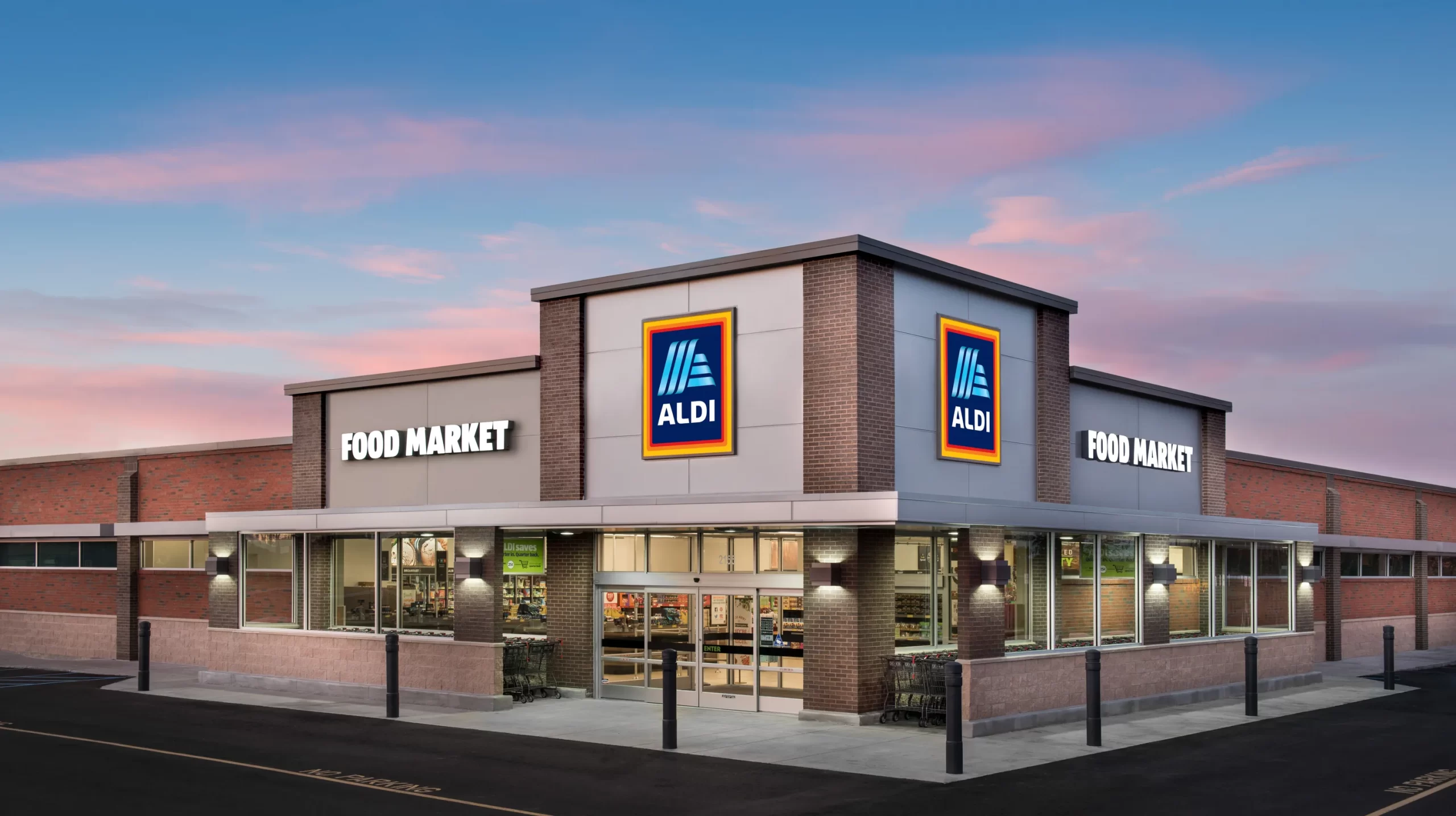 The Challenge
ALDI is one of America's favorite grocery stores with 1,600 stores across 35 states. At three snowy Indiana locations executives worried that employee and partner safety was at risk because of the inconsistent results of salt used for snow melting at the stores from entrances.
The Solution
With safety as a top priority, ALDI set out in search of a system that would ensure that their employees and visitors could safely come and go in all weather conditions. ALDI worked with our sales department to size and design the right system and plan the electrical requirements. Warmup's electric snow melting mats proved to be the perfect solution as they were able to automatically operate to ensure a clear entrance for all, even the very first person to arrive.
The Result
ALDI locations in Schererville, IN; Michigan City, IN, and Valparaiso, IN installed 1,600 sqft each of snow melting mats at each entrance, utilizing about 20kW and drawing 90 Amps. These mats run to an ETO2 controller that is connected to an outdoor ET0G sensor. The ET0G sensor activates the system once it senses precipitation by recognizing changes in moisture and temperature. This installation has provided a permanent solution to the annual obstacle of keeping these areas free of snow and ice. Consumption cost per loading dock is expected to be around $430/winter.
Product information
Find out more about the UFH products used in this project.
Have any questions about Warmup?
If you're interested in specifying floor heating in your next project, get in touch with us today.
Related Projects
Discover more inspirational projects from around the world