Wet rooms are quickly becoming one of the most fashionable design styles for a bathroom, and it's no wonder why. A wet room's simple, minimalist elegance is hard to beat, and no building material defines this space more than your wet room flooring.
In addition to bringing a pleasing visual aesthetic to your bathroom, wet rooms provide many practical advantages beyond their beauty.
What is a Wet Room?
A wet room is an entire room that is built as if it were a shower; which means that the subfloor and walls are constructed and coated with a waterproof membrane and the floor slopes towards a drain.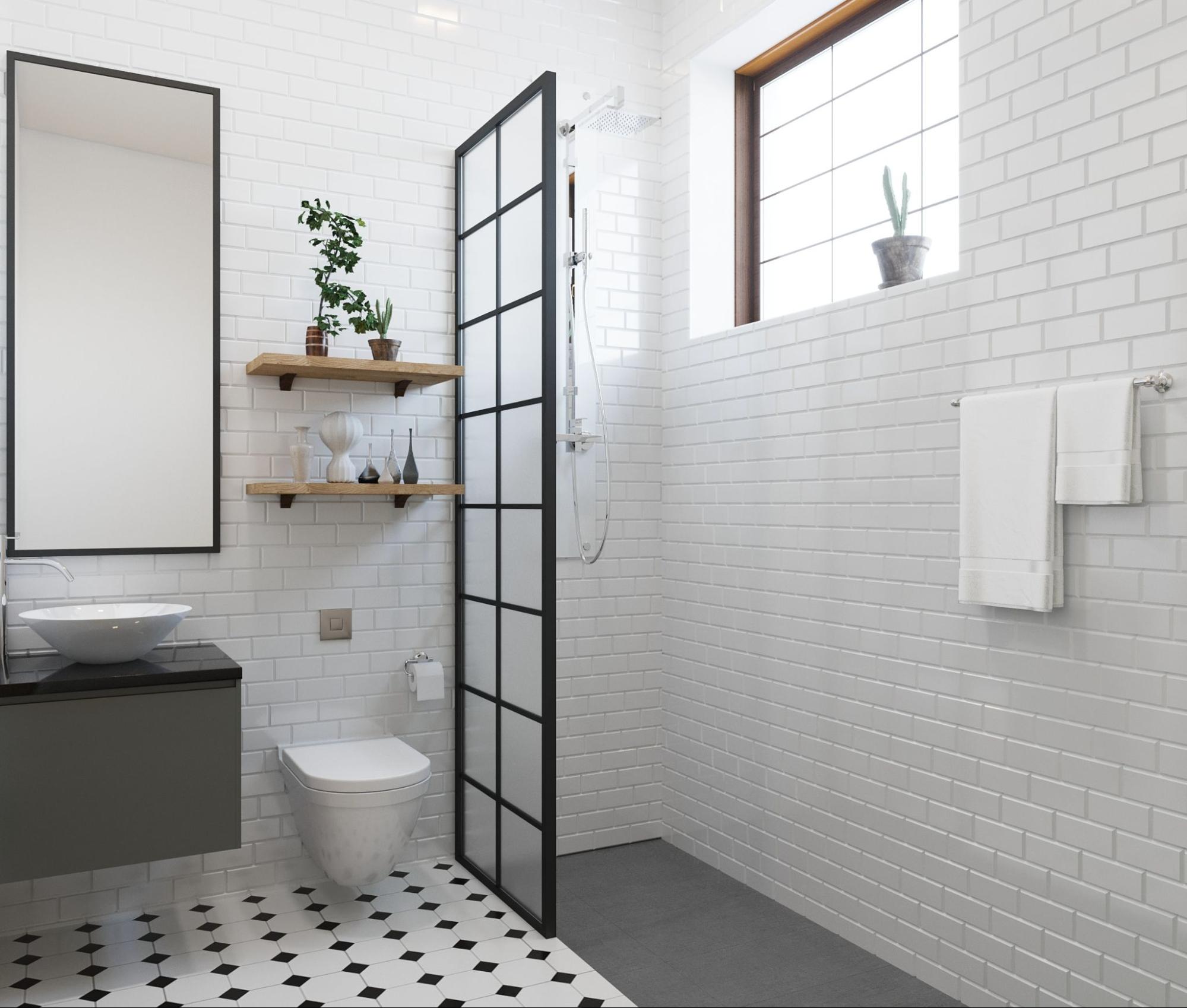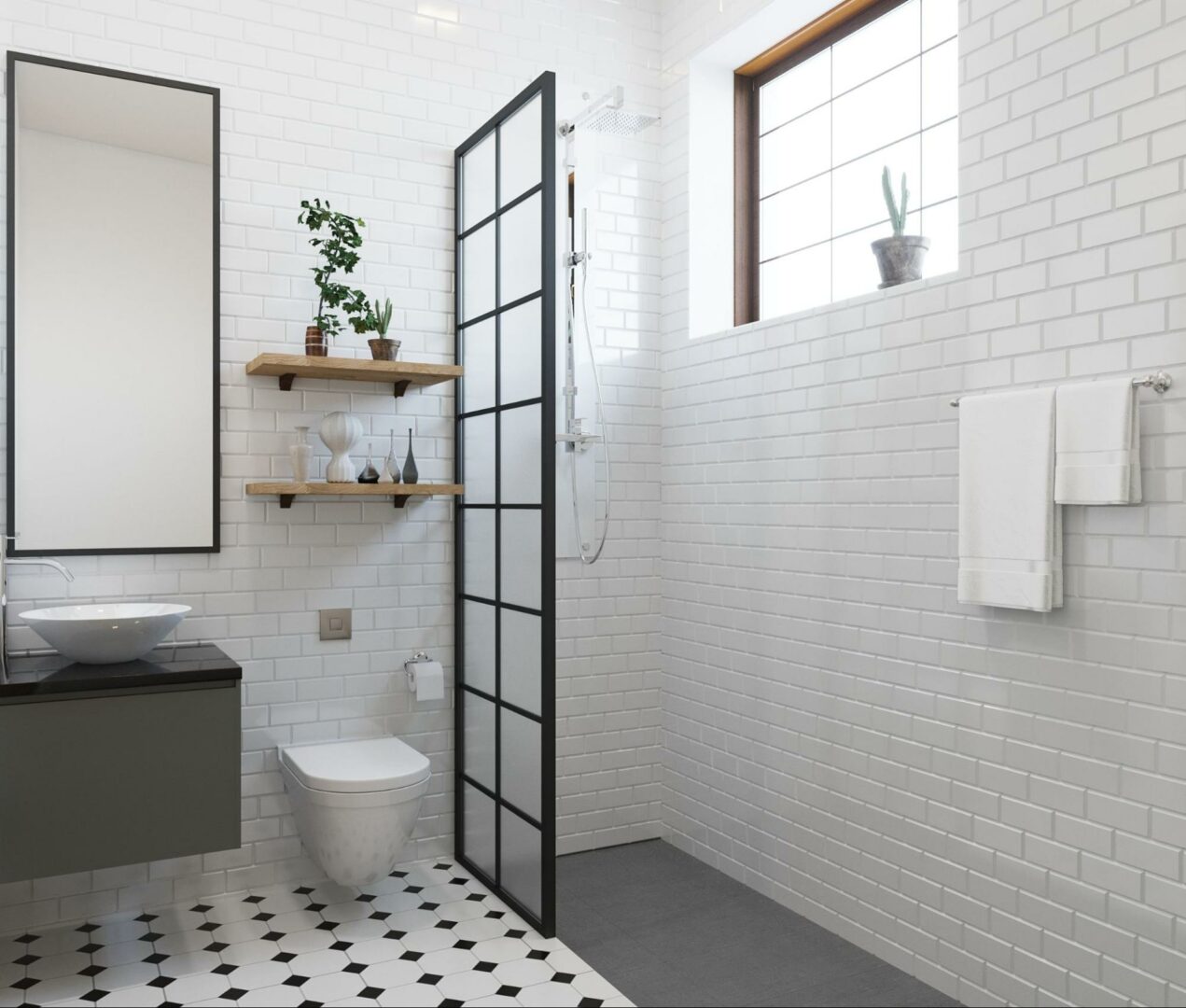 Building a wet room enables you to create curbless showers and bring a modern style into your space.
Advantages of Wet Rooms
Although wet rooms are typically built for their aesthetic elegance, don't be blinded by their beauty; they also provide many functional and practical advantages.
Accessibility Boost
Wet rooms are great for creating open-concept bathroom designs that can dramatically increase the accessibility of your room.
Wet rooms can be extremely practical for people with mobility deficiencies, like the elderly or disabled.
A wet room floor does not require shower curbs, thresholds, or other tripping hazards, and they can easily accommodate wheelchairs and allow people with limited movement to navigate the space confidently.
Better Use of Space
A wet room can be an excellent design choice if you have a smaller bathroom.
Turning a small bathroom into a wet room allows you to create a more open space, to make the room feel much larger than the square footage shows on paper.
Improved Aesthetics and Design Options
The aesthetics of a wet room cannot be overstated, nor can the design options it allows.
The streamlined elegance of a wet room presents design options not typically available in a bathroom. With wet room flooring, you can use one consistent, uninterrupted flooring material throughout the entire bathroom without breaks or curbs.
You can also create a shower that is seemingly just a part of the room rather than an individual unit in the corner or on the back wall.
Easy to Clean
Wet rooms can be pleasantly easy to clean with fewer nooks and crannies than a conventional bathroom.
Wet room flooring tiles are often the same as the walls, so cleaning can be exceptionally easy because you only use one product on most surfaces.
Increased Comfort
Wet room flooring is one uniform surface throughout the entire bathroom, radiant floor heating can be installed throughout the whole floor. This means you can utilize the comfy coziness of radiant floor heating in the shower and throughout the rest of the bathroom to genuinely maximize your comfort.
Added Home Value
In addition to the added value that a chic, modern wet room can provide your home, its fully waterproof nature can also add value.
Bathrooms are the most common culprits for leaks and water damage to a home; by completely waterproofing the entire room, you have all but eliminated the chance for any water-related damages.
The Best Flooring Options for Wet Rooms
Your wet room flooring is the defining feature of the space and will go a long way in determining the other materials you will use. There are various options for wet room flooring, from ceramic and porcelain tiles to natural stone and rubber flooring. Making an informed decision here will significantly benefit the entirety of your space.
Best Overall: Ceramic and Porcelain Tiles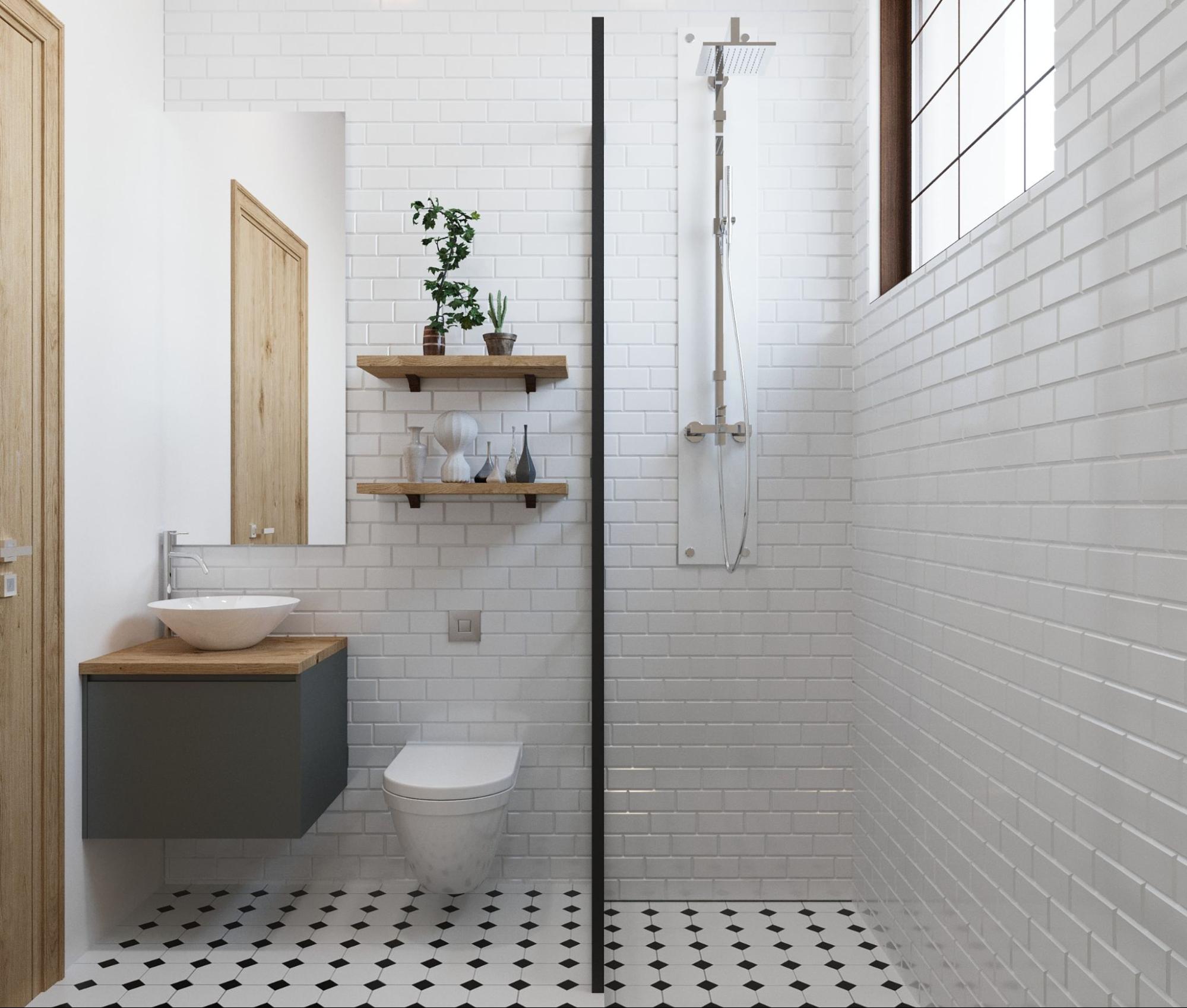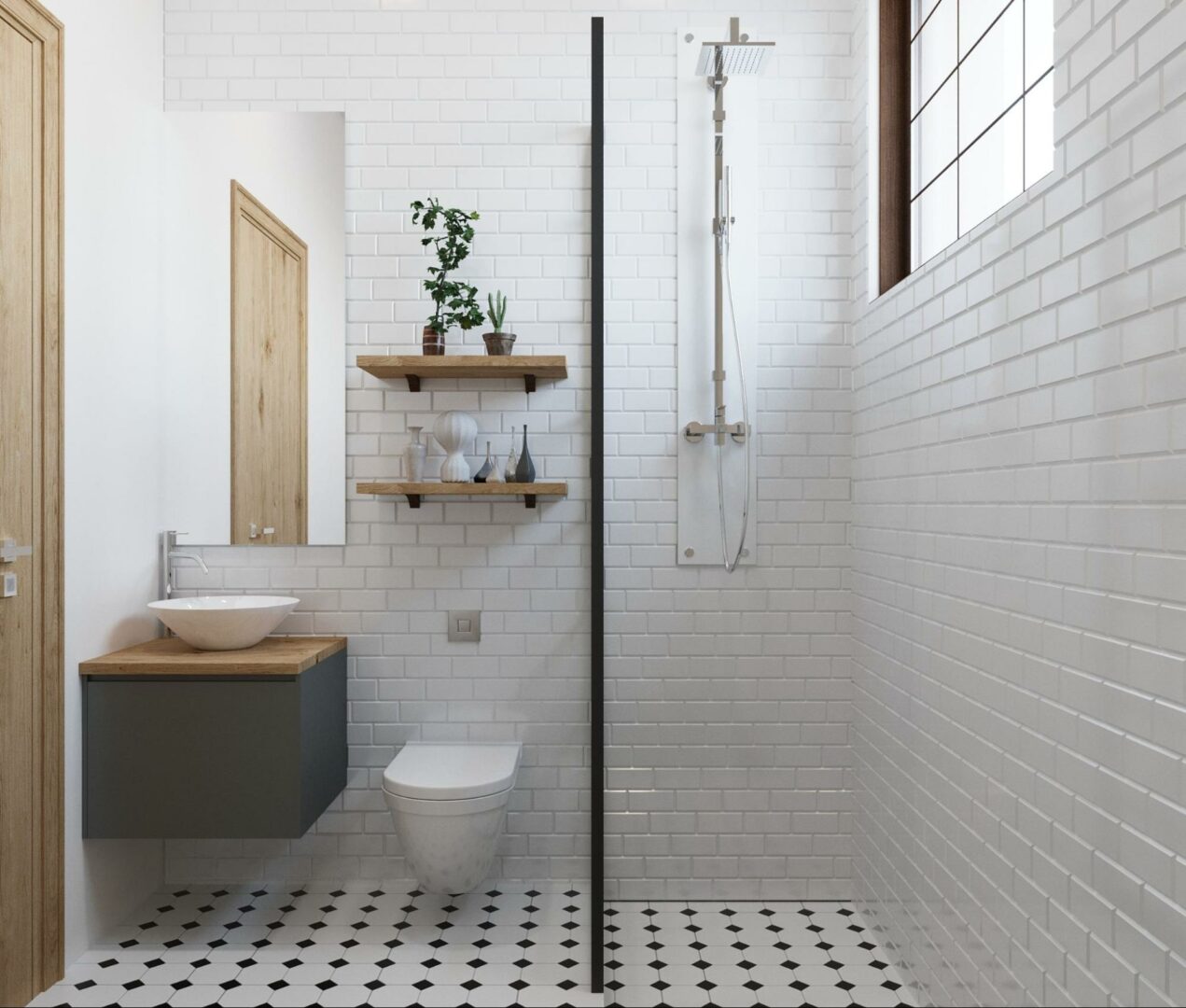 Choosing ceramic or porcelain tiles as your wet room flooring material offers you an unparalleled variety of design styles and easy, straightforward installation.
Ceramic and porcelain tiles come in a seemingly endless variety of shapes, sizes, styles, and colors, to provide you with infinite design options. The prices for tiles are as varied and wide-ranging as their appearances, with options that fit almost any budget.
Tile installation may seem daunting, but it's an established trade, sometimes handed down through generations; if you feel uncomfortable laying tile, numerous skilled and qualified professionals would be thrilled to help.
Most Luxurious: Natural Stone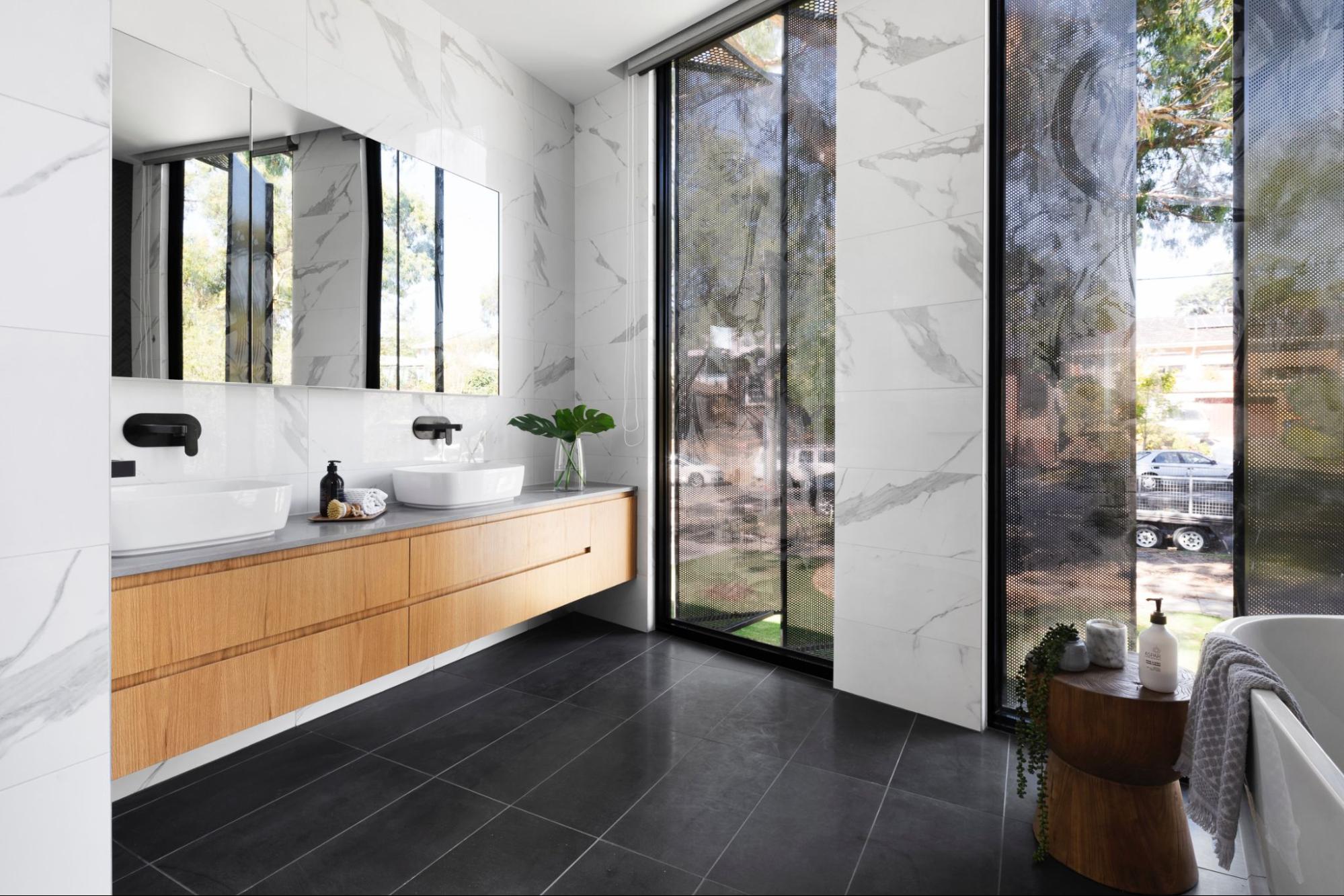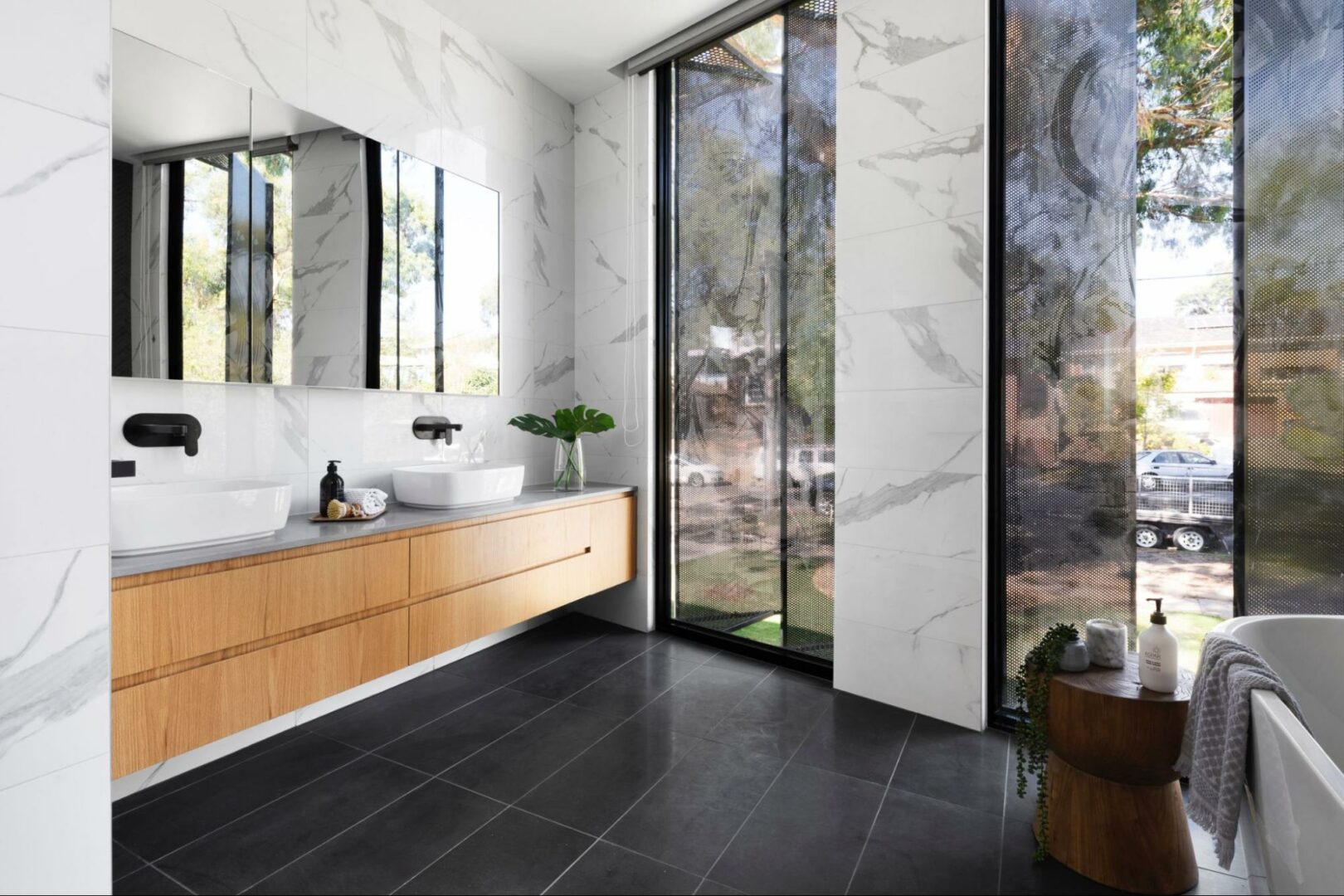 There's no debate; natural stone like marble and granite provide a natural beauty to any space that can rarely be matched. Although the price of using natural stone for your wet room flooring can be staggering, you get precisely what you pay for with this exquisite material.
Budget Option: Vinyl Flooring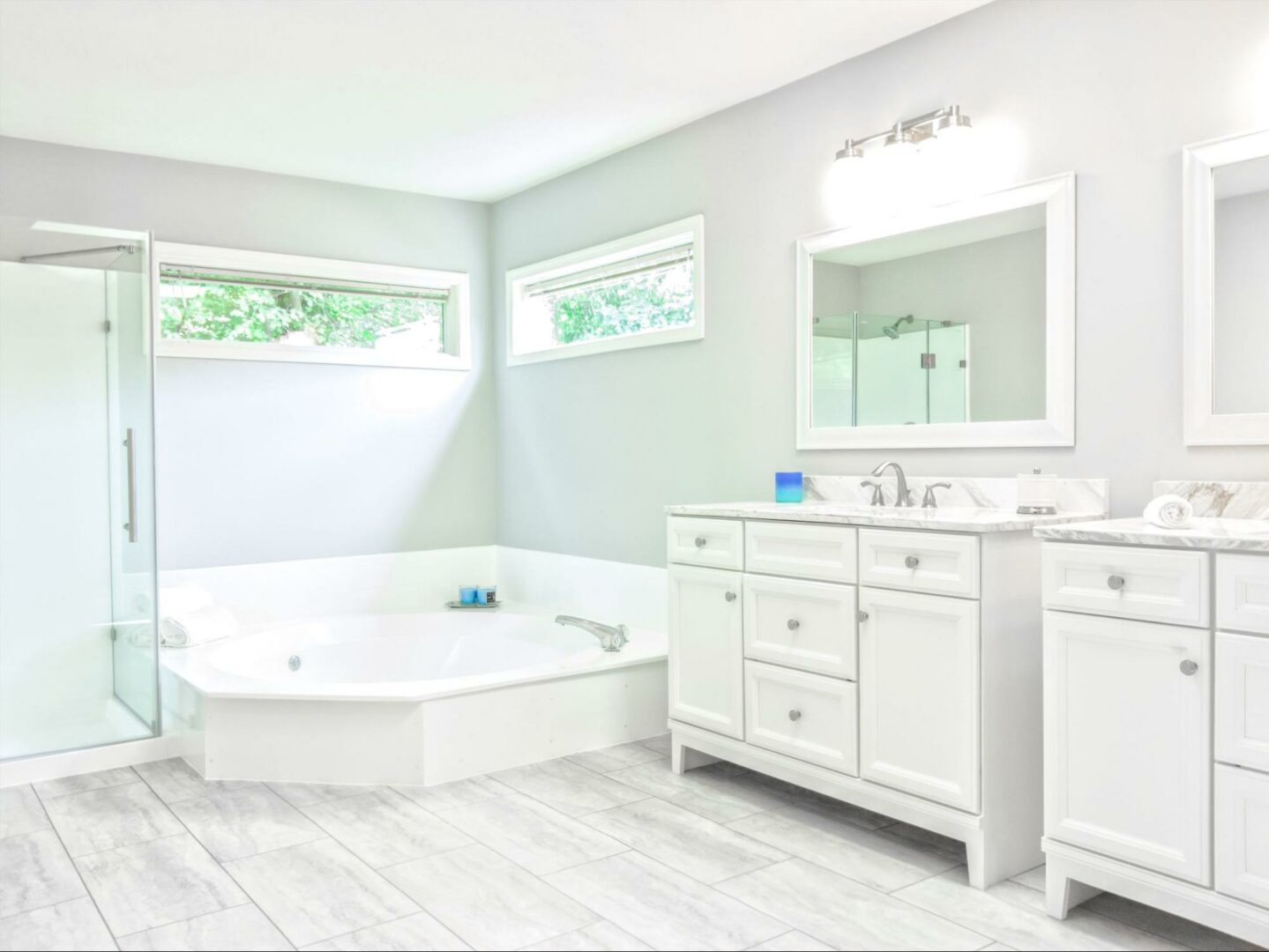 Vinyl flooring is becoming an increasingly popular option for budget-conscious remodels throughout the home. Vinyl doesn't quite provide the eye-catching glamour of natural stone or the geometric charm of tile, but it can provide a very suitable wallet-friendly alternative.
Unconventional: Rubber Flooring
Rubber flooring may not be what you envision when thinking of wet rooms, but it serves an essential purpose in the space.
For the safety-minded builder or remodeler, it should be noted that rubber flooring offers superior slip resistance to natural stone and tile. Slip resistance makes vinyl an excellent choice for applications where risk aversion is a top priority. Because of its slip-resistant properties, rubber flooring is a top choice for commercial projects.
Maximize Wet Room Comfort with Radiant Floor Heating
Create the bathroom you've always dreamed of by combining the modern elegance of a wet room with the blissful comfort of radiant floor heating.
Radiant floor heating systems, like Warmup's DCM-PRO, are installed as a part of the tile or natural stone underlayment and act as a natural uncoupling membrane. This not only creates a luxuriously cozy bathroom but preserves the integrity of your flooring as well. DCM-PRO can be installed under vinyl, laminate, tile, carpet, and hardwood.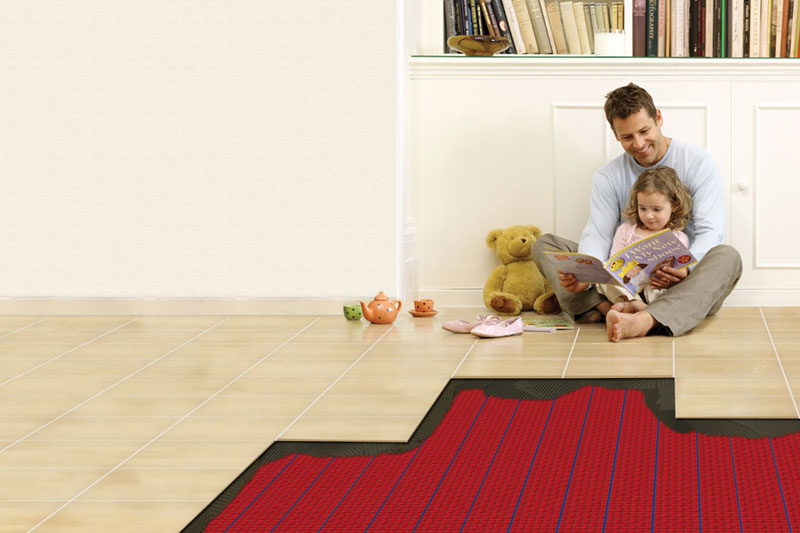 Never step foot onto a cold bathroom floor again; you and your wet room deserve the decadent luxury of radiant floor heating in your new wet room.
Discover the Best in Radiant Floor Heating Solutions for Wet Rooms with Warmup
Warmup is a research-driven company that has been developing cutting-edge technology for heating wet rooms, driveways, and bedrooms for over 25 years.
With over 2 million systems sold worldwide, Warmup's array of products includes underfloor heating systems, like the DCM-PRO, thermostats like the 6iE Smart WiFi thermostat as well as snow melting systems and towel warmers.
Warmup is dedicated to developing energy-efficient heating solutions for residential and commercial properties alike; in fact, pairing one of Warmup's revolutionary heating systems with the 6iE Smart thermostat can save customers up to 25% on their energy bills.
View the entire lineup of Warmup products on their site, contact a customer service representative today, or get a free online quote today, and find out why Warmup is the world's best-selling floor heating brand.