Maybe you've heard of radiant floor heating from a friend that has given you glowing reviews after installing it in their home. Perhaps you have seen TV home improvement personalities sing the praises of radiant floor heating on a remodeling show.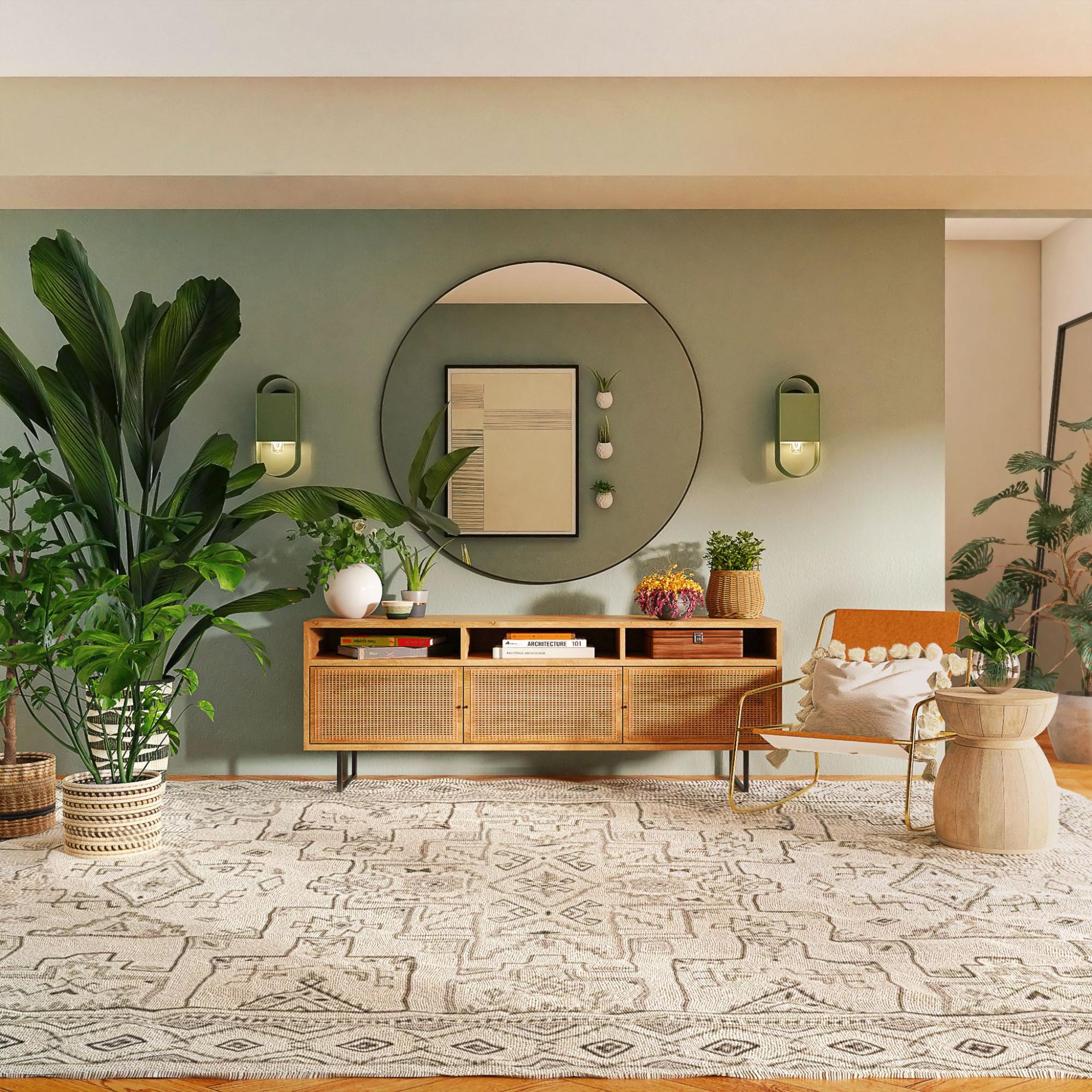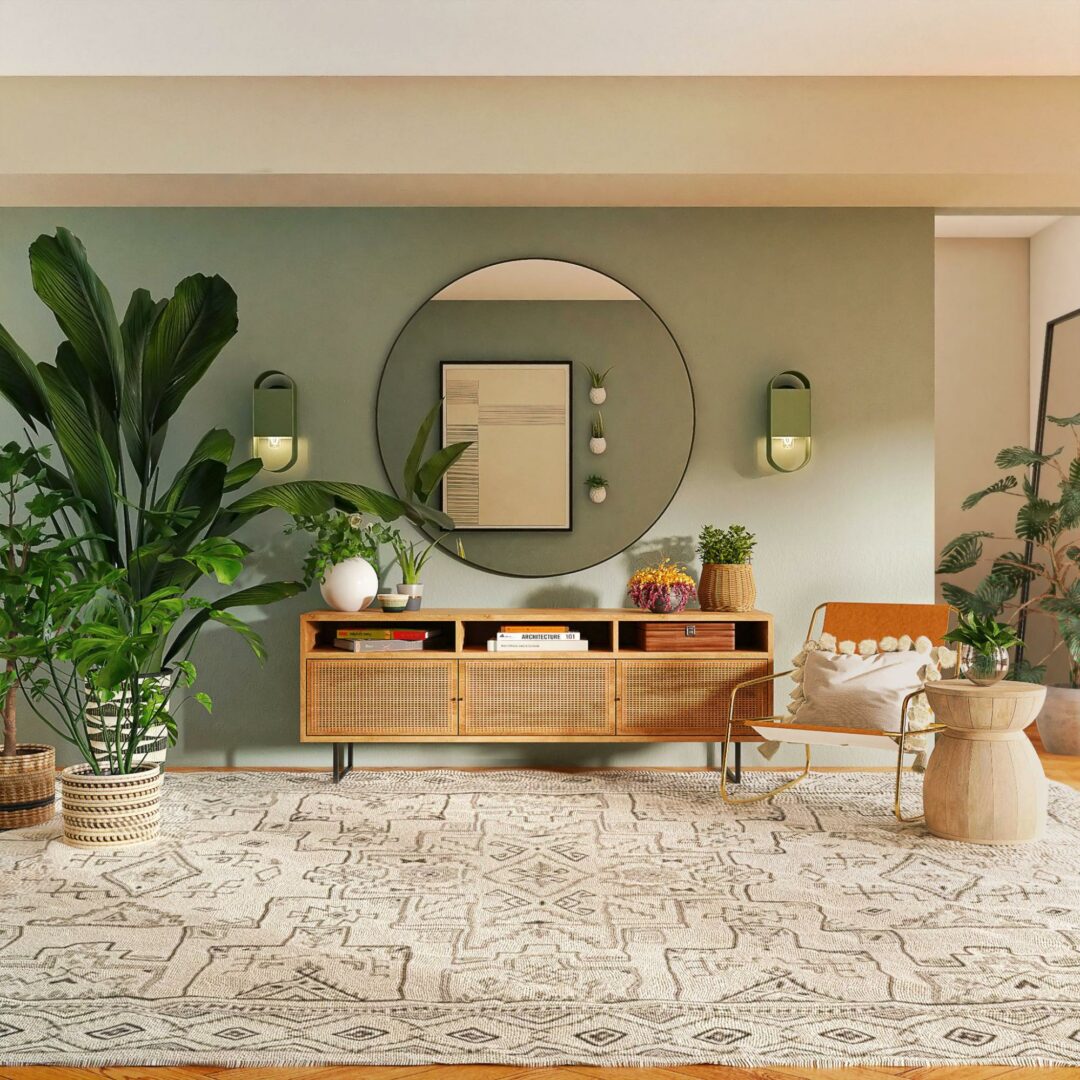 All of these enthusiastic reviews have piqued your interest, but you still have some questions; for instance, does radiant heat dry out the air in a home? What is radiant heat? How can you best control radiant heating?
What is Radiant Heat?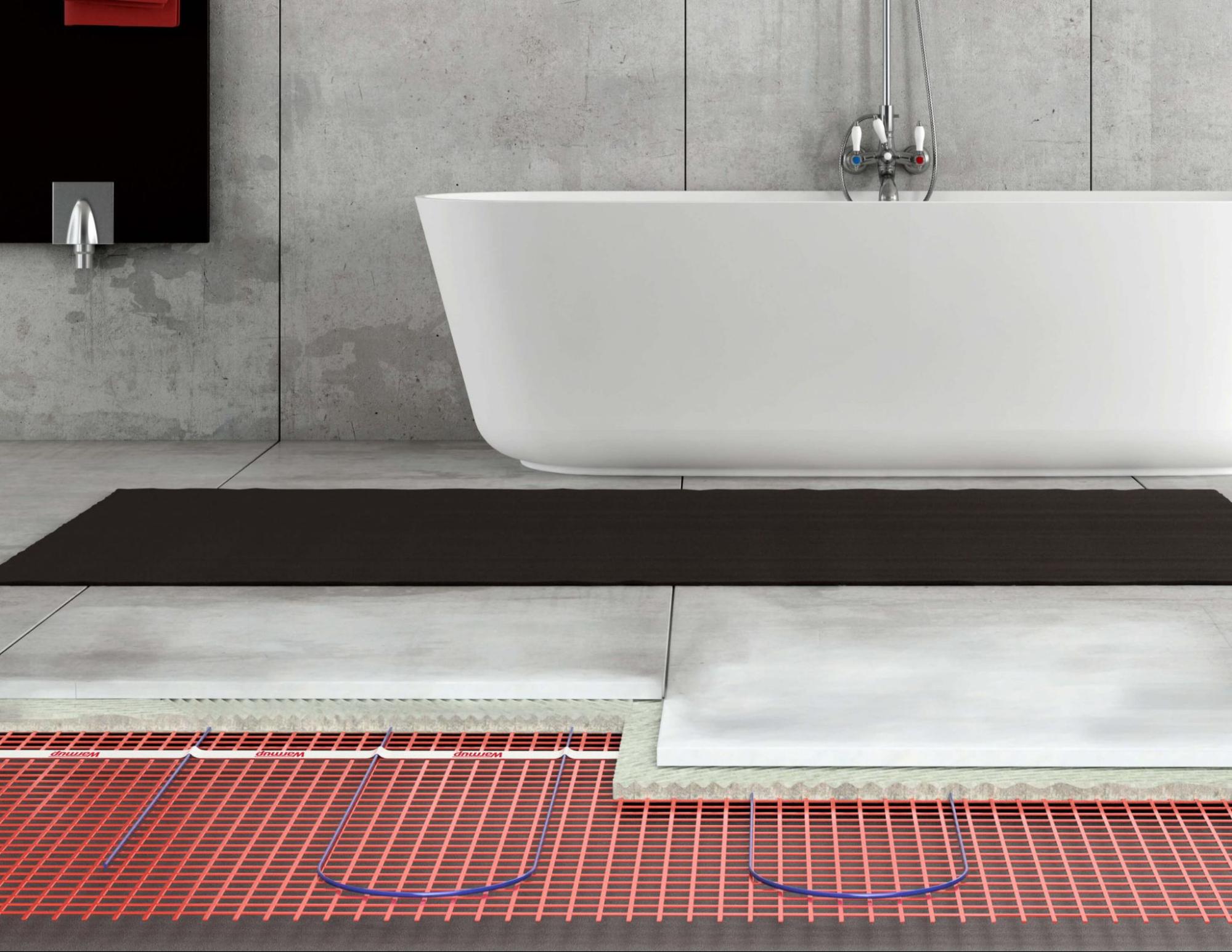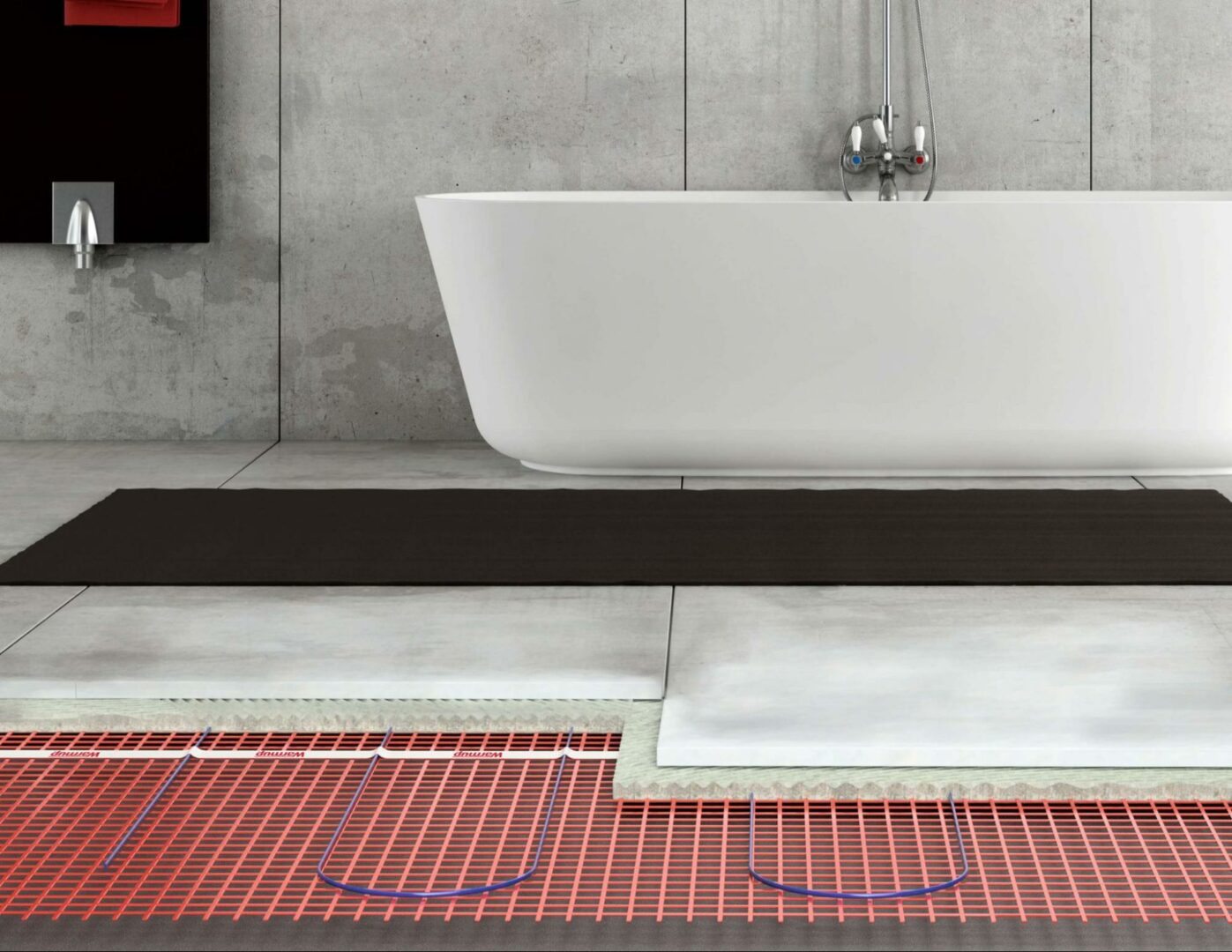 Radiant heating systems transfer warmth directly from the heated surface to people and other objects in the room.
For example, radiant floor heat warms your home's floors, which in turn warms you as you come into contact with the floors.
This same characteristic also applies to other objects in your room, like furniture in contact with the floor. The furniture is also heated by the radiant floor and, in turn, can transfer the heat to you via contact.
Does Radiant Heat Dry Out a Home's Air?
So, does radiant heat dry out the air in your home? The simple answer is no, it does not.
Traditional forced hot air heating systems dry out the air in your home and stir up dust and allergens, sending them airborne for you and your family to breathe in.
Unlike forced hot air, radiant heating does not impact the moisture content of the air, nor does it stir up contaminants, to keep your home and its occupants comfortable and healthy.
How to Best Control Radiant Heating
It is essential to control and regulate your home's radiant heating; two of the best ways to do this are with modern floor insulation boards and smart thermostats.
By regulating and controlling your radiant heating system with these cutting-edge technologies, you can keep your home's heating system operating as efficiently as possible, to save you money and keep your home warm and cozy.
Modern Floor Insulation Boards
Floor insulation boards are a great way to keep your radiant heating system operating at peak efficiency.
Floor insulation boards prevent the heat generated by your radiant heating system from sinking into the floor below, and keep the heat rising to the living space above.
Warmup 4-in-1 Ultralight™ Insulation Boards
Warmup's innovative 4-in-1 insulation boards offer unparalleled performance when installed in conjunction with a Warmup radiant floor heating system.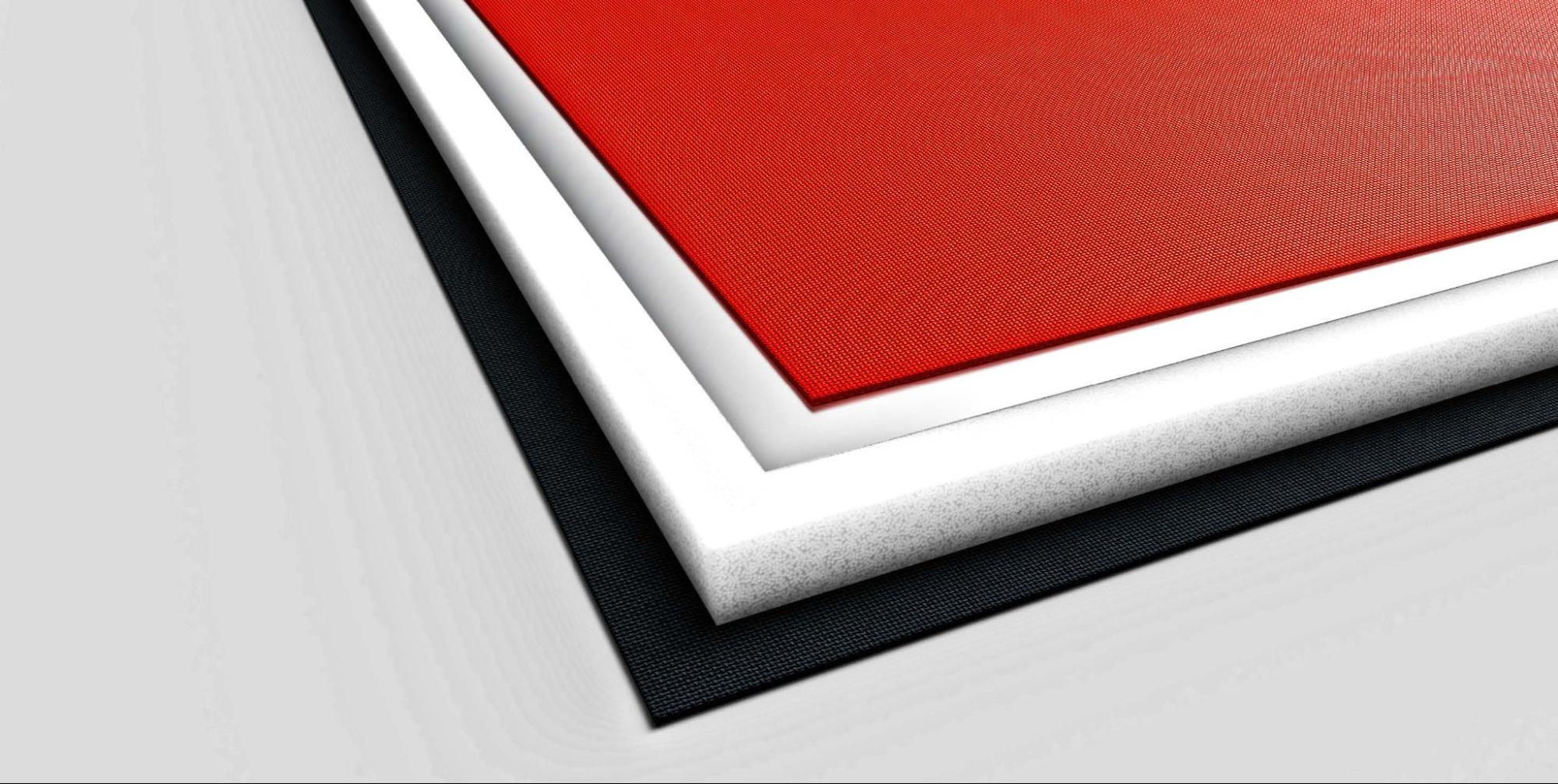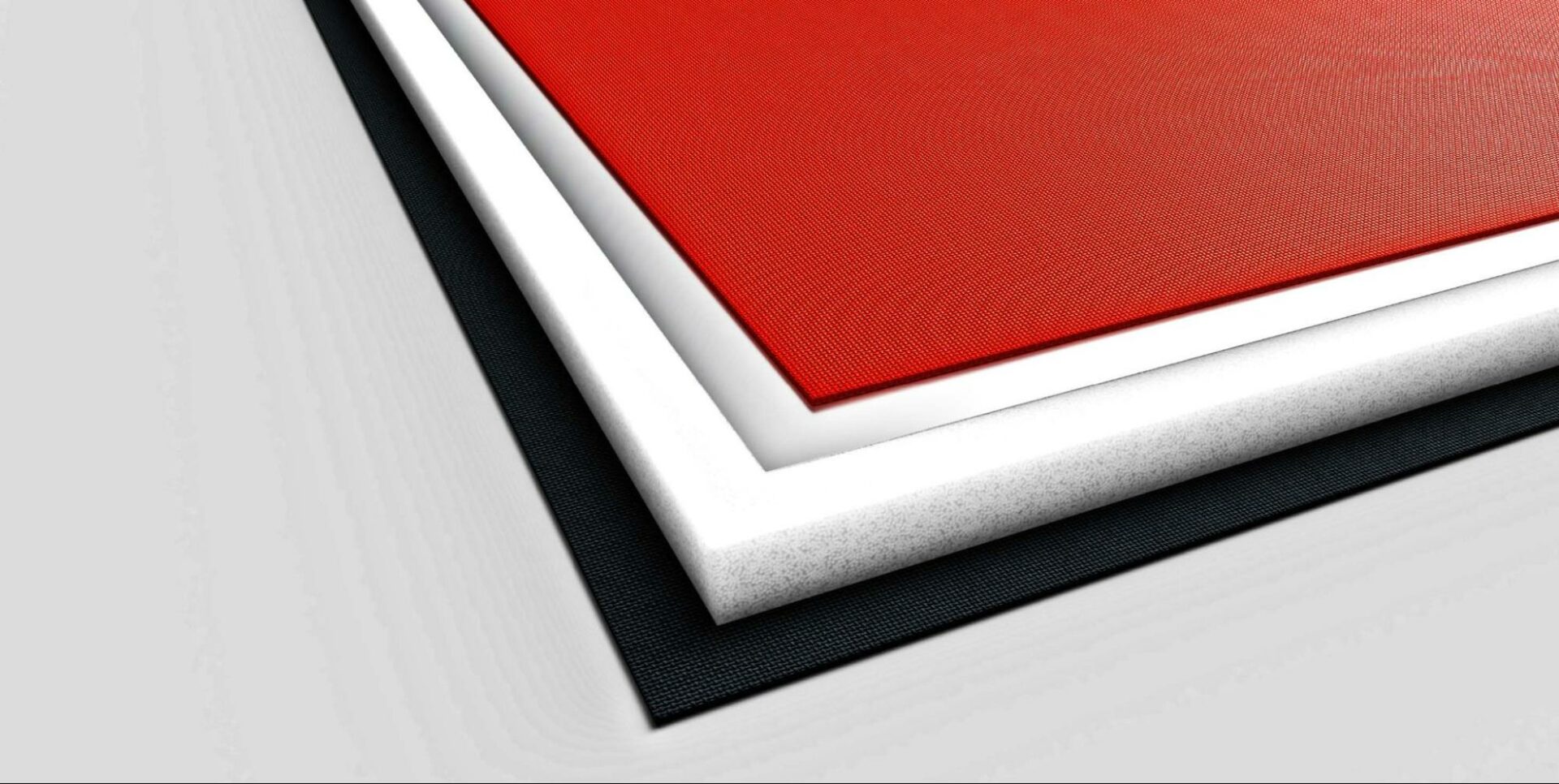 The Ultralight™ insulation board 4-in-1 functionality includes the following:
Superior Heat Spreading
The Ultralight™ aluminum layer helps to quickly and efficiently spread heat across the living area.
Reduced Heat-Up Time And Energy Use
On slabs, the Ultralight™ PEF insulation layer reduces the energy used during the heat-up process by 69%, and decreases the overall heat-up process by 76 minutes.
Integrated Decoupling Layer
The decoupling layer manufactured into the Warmup Ultralight™ insulation board helps integrate seamlessly into your tiling system.
A decoupling layer helps prevent grout joints from cracking and tiles from popping due to inevitable movement in your home's framing and subfloor. This results in a much higher quality finished product.
Acoustic Insulation
Warmup Ultralight™ insulation boards have outstanding noise-reducing qualities and have been recognized for their use as acoustic insulation by Intertek Building & Construction.
Ultralight™ insulation boards are easy to cut and install as the decoupling layer beneath your tile floor, which results in minimal subfloor buildup.
Smart Thermostat Control
Combining your radiant floor heating system with a smart thermostat can truly take your home's efficiency to the next level. Consider installing the cutting-edge technology of the Warmup 6iE Smart WiFi Thermostat for unprecedented control and savings.
6iE Smart WiFi Thermostat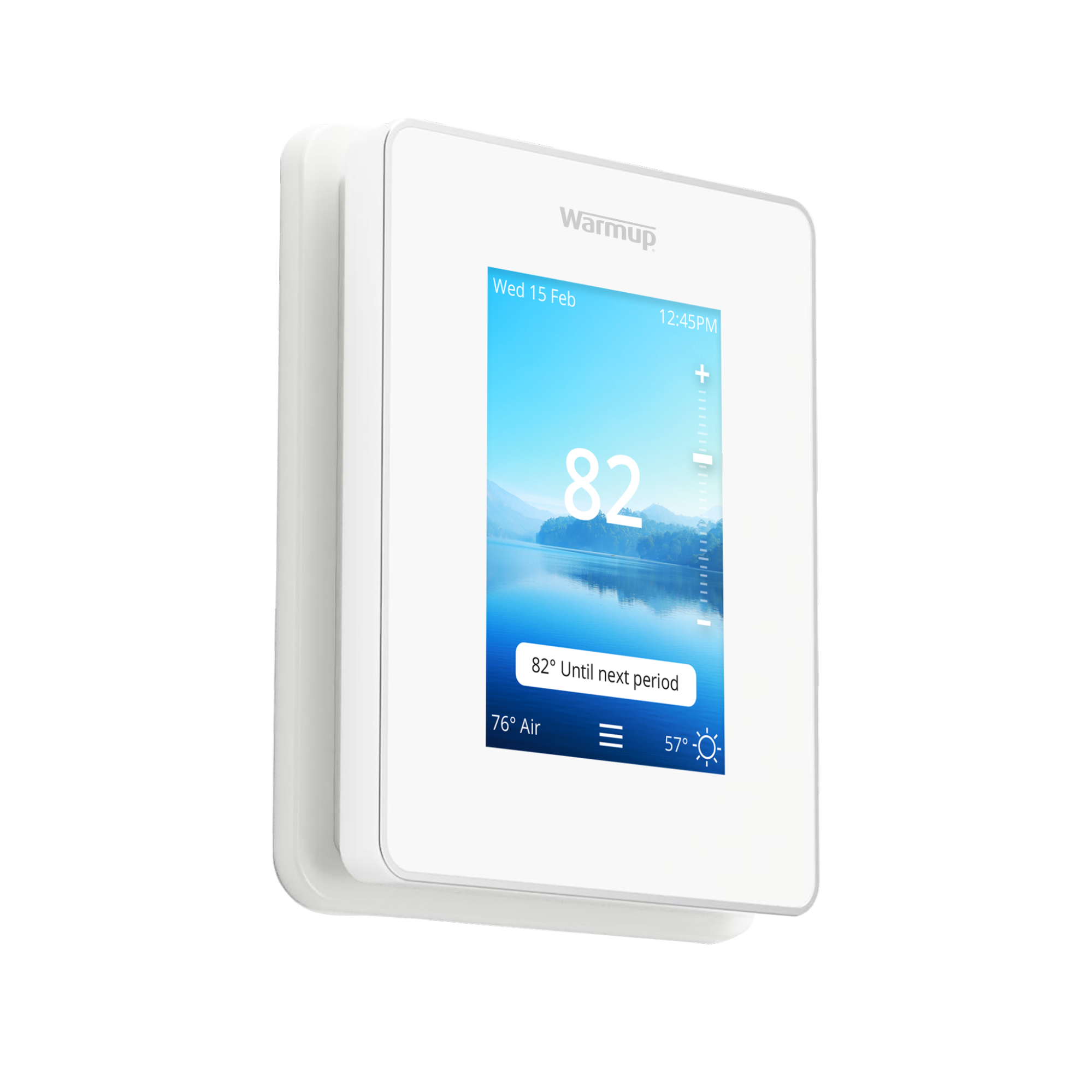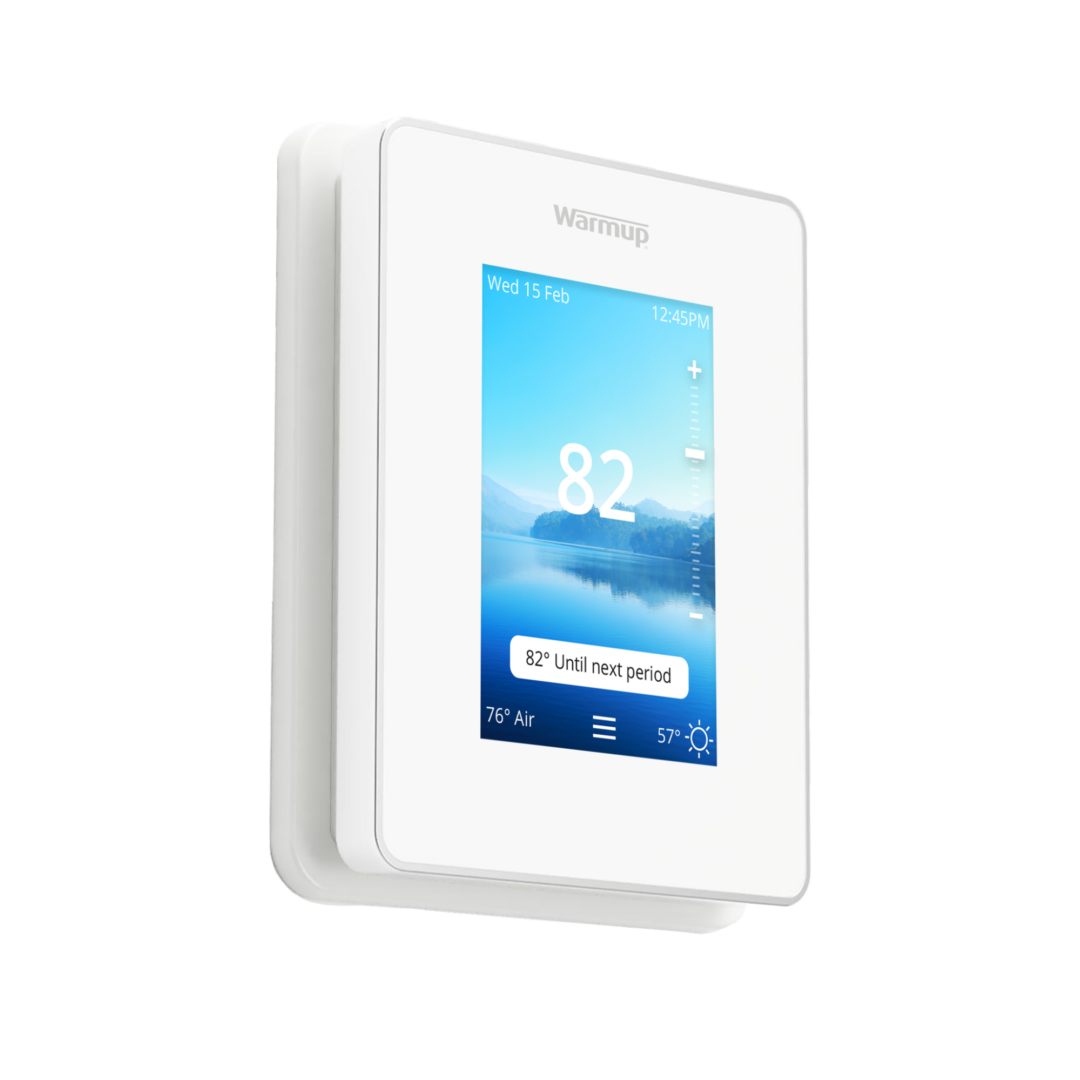 Boasting innovative features like SmartGeo technology and Advanced Early Start Functionality, the 6iE Smart WiFi thermostat turns the heat down when you're away and back up when you're on your way home. This intuitive thermostat also uses local weather forecasts to turn your home's heat up or down at precisely the right time to ensure the most efficient operation. This intelligent design can save you up to 25% on your energy bills while keeping your home and family warm and comfortable.
Discover the Magic of Radiant Heating with Warmup
For over 29 years, Warmup has been developing proprietary, industry-leading products driven by knowledge and research. With over two million systems sold worldwide, Warmup has been developing and manufacturing its radiant heating systems with the goal of providing luxurious heat with lower energy consumption.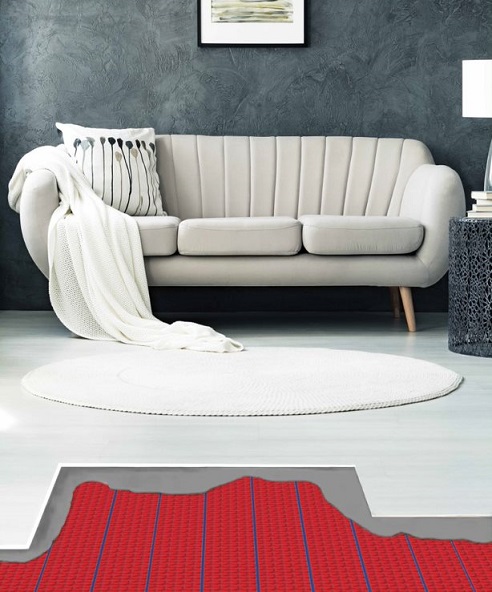 Whether you need a snow melt system, radiant floor heating, or just want the decadence of a towel warmer in your bathroom, you can be certain that Warmup has all of your radiant heating needs covered!
View the entire lineup of Warmup products, contact the support team, or get instant pricing online today, and discover for yourself why Warmup is the world's best-selling floor heating brand.