Do you love the ambiance and serenity of your covered porch, but are forced inside by the harsh cold and driving snow come winter? Have you considered turning your three-season porch into an all-season sunroom?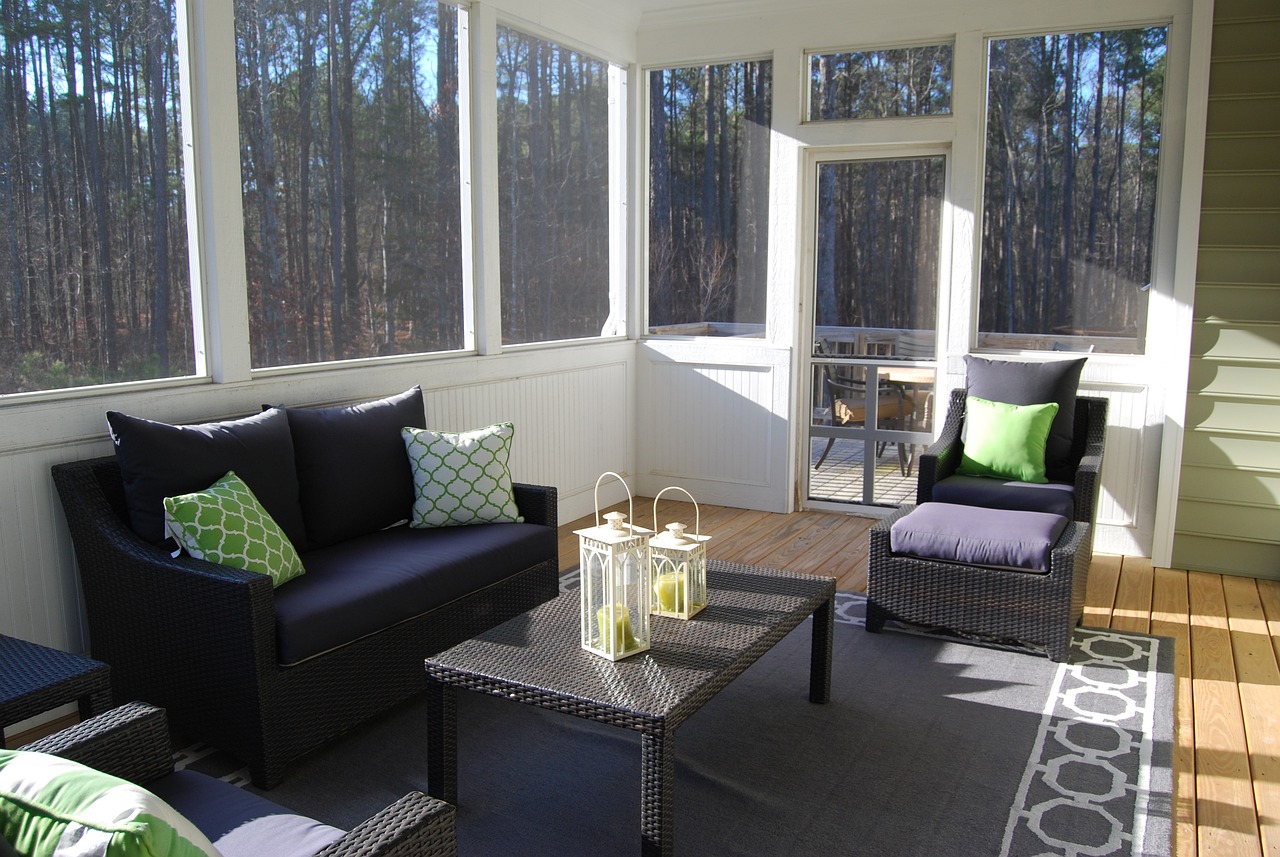 An all-season sunroom can not only allow you to continue enjoying your favorite living space through the doldrums of winter, but it can increase the value of your home and property as well.
Ready to learn more? Keep reading to discover everything there is to know about all-season room additions and what they can add to your family's home.
What is an All-Season Room?
An all season room is similar to a sun room except that it is fully insulated and weatherized.
Unlike three-season sunrooms and porches, all-season rooms have glass windows instead of screens, are completely insulated, and are equipped with an active heating system.
Benefits of an All-Season Room
There are numerous benefits to building all-season room additions to your house, including year-round usability, increased living space, enhanced natural light, and much more.
Year-Round Usability And Enjoyment
An all-season sunroom can be enjoyed year-round, even during harsh winters.
Because they are insulated, heated, and completely weatherized, all-season rooms are just as good for enjoying a cup of coffee while you watch the snow fall as they are for enjoying a glass of lemonade while the sun shines.
Increased Living Space And Functionality
Few things increase the value of a home more than increasing the livable square footage.
By converting your three-season sunroom into an all-season sunroom, you can create a beautiful, functional living space without building a whole new addition.
Enhanced Natural Light And Views
One of the best things that an all-season sunroom can add to your home is more sunlight.
The expansive windows typically found in an all-season sunroom provide an influx of warm, natural light and tremendous views.
Improved Energy Efficiency And Cost Savings
By finishing your three-season sunroom and turning it into an all-season sunroom, you can significantly increase your home's energy efficiency.
Not only does heating and insulating your all-season room additions help to reduce heat loss from the rest of your house, but the natural light created from its large windows can also reduce the need to use lights in your home.
Protection From Outdoor Elements (Weather, Insects, etc.)
Finishing your three-season sunroom and turning it into an all-season room can help protect your home from wear, rot, mold, and insect damage. This can increase the lifespan of your home, reduce maintenance costs, and increase its value in the long run.
Versatility For Various Activities (Entertainment, Relaxation, etc.)
Have you ever needed a place to host a big dinner, but your three-season porch was too cold? Has the cluttered dinner table derailed your family game night? Do you want to invite your neighbors over for drinks while you watch the leaves change, but it's just a bit too chilly?
An all season sunroom is exactly what you need to host, entertain and relax with exceptional views, all while staying comfortable, warm, and bug-free.
Potential Increase In Property Value
Increased interior living space is not only convenient and practical for you and your family, but it can also put some extra money in your pocket if you ever decide to sell.
Much of a home's price is determined by its livable square footage; increasing this number creates a more valuable property that can net you significantly more on the housing market.
Features of an All-Season Room
An all-season room has many essential features, including insulation, temperature control, ventilation, lighting, and more.
The Most Important: Insulated Walls and Windows
Insulation differentiates an all-season room from a three-season room; this is the most vital feature of an all-season room.
Temperature Control Options (Heating And Cooling)
Whether you use an analog thermostat or an advanced smart thermostat, the ability to control the temperature in your all-season room to maximize your comfort is crucial.
Adequate Ventilation Systems
Allowing a house to breathe is vital to any home; your all-season room is no different.
Integrated Lighting Solutions
Although your all-season room will inevitably provide plenty of natural light, you may want some additional lighting to curl up with a book after the sun has set or to do a crossword puzzle in the morning before dawn.
Whatever your reasoning, utilizing integrated lighting solutions can be an excellent feature of an all-season room.
Customization And Design Options
Customizing your all-season room designs can be one of the most fun and personal features of your all season-room. Intimate and unique touches that make the space your own can transform your space from just another room to your favorite space in the house.
The Best Way to Heat Your All-Season Room: Radiant Floor Heating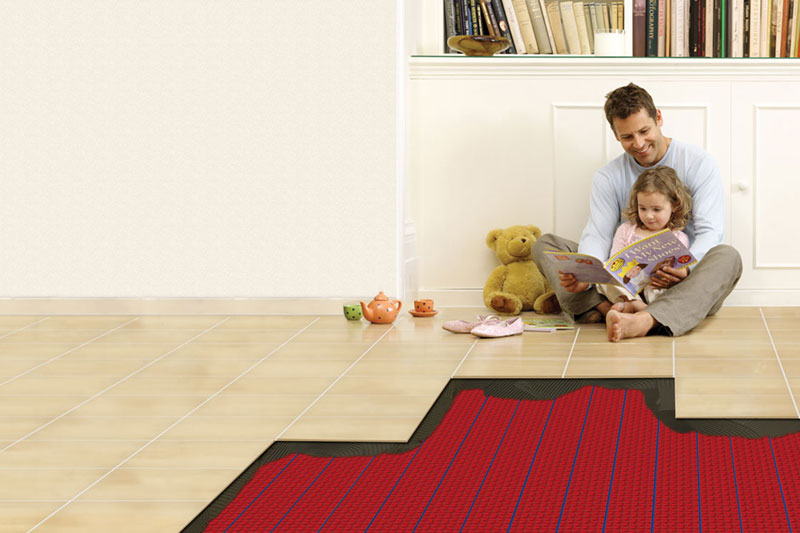 Electric radiant floor heating is the easiest and most efficient way to heat your home's new all-season room.
Much easier and less invasive to install than hydronic radiant heating or traditional forced hot air systems, electric radiant floor heating only requires a heating mat, thermostat, and a few wires to provide luxurious heat all year long.
Increase your radiant floor heating system's efficiency using Ultralight™ Insulation Boards from Warmup and innovatively intuitive thermostats like the 6iE Smart WiFi Thermostat. By using these cutting-edge products from Warmup, not only can you keep your all-season room cozy and warm all winter long, but you can keep some money in your pocket as well.
Find the Best in Radiant Floor Heating with Warmup
For over 29 years, Warmup has been developing industry-leading products that provide luxurious warmth while reducing energy costs.
Whether you need snow-melting systems to keep your roof and driveway free of ice or an electric radiant floor heating system for your new all-season sunroom, Warmup has what you need to accomplish your goals.
View the full line of Warmup products, contact the support team, or get instant pricing online today and find out why Warmup is the world's best-selling floor heating brand.