Far from the tropics of Florida and the beaches of Hawaii, in places where it gets cold, garages can turn into frigid ice boxes during the cold winter months. Heating these spaces can transform them from oversized refrigerators into usable parts of your home.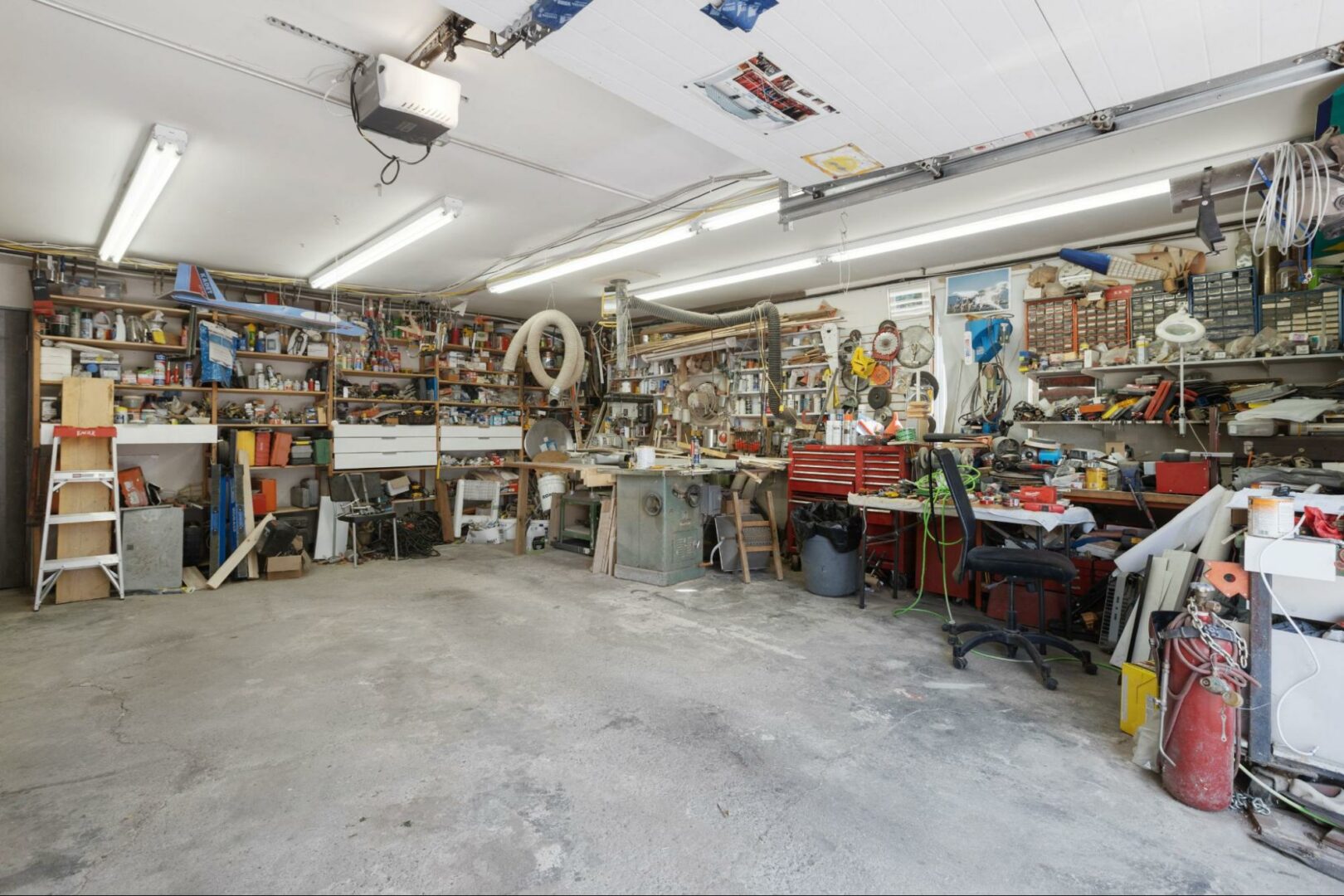 How much value does a heated garage add to your home?
From increased protection for your vehicles to higher resale value if you put your house on the market, heating your garage can be an effective and relatively simple way to increase the value of your home.
5 Reasons to Heat a Garage
Whether it's keeping your car snow and ice-free or providing a perfect space for that home gym you've always wanted, there are a variety of excellent reasons to heat your garage:
1. Increased Functionality
Does a heated garage add value to your home? It certainly does when it allows you to transform your garage into a functional workshop, home gym, or even an extra living space.
You can use a heated garage for much more than just storing cars and bikes; it can become a livable part of your home.
Have you ever had a home project you needed to work on, but it was far too cold in the garage? Turn your garage into the heated workshop of your dreams.
Sick of tripping over weights scattered around your living room floor? With a heated garage, you can have your very own home gym. No more driving to crowded exercise facilities or turning your living room into an aerobics studio.
Want to create a secondary revenue stream by turning the garage into a rental unit? Do you have a teenager who needs some more space? Adding heat lets you turn your garage into a comfortable and cozy bedroom.
In need of a family room where everyone can watch movies? Do you want to have the perfect place to play pool or put that ping pong table you've always wanted? Heating your garage can create the perfect movie theater or game room.
2. Protection for Vehicles
How much value does a heated garage add to your home? If you've ever woken up before the crack of dawn, torn yourself away from your warm, cozy bed, and stumbled outside to start the car and scrape the windshield before work, you understand that a heated garage adds significant value.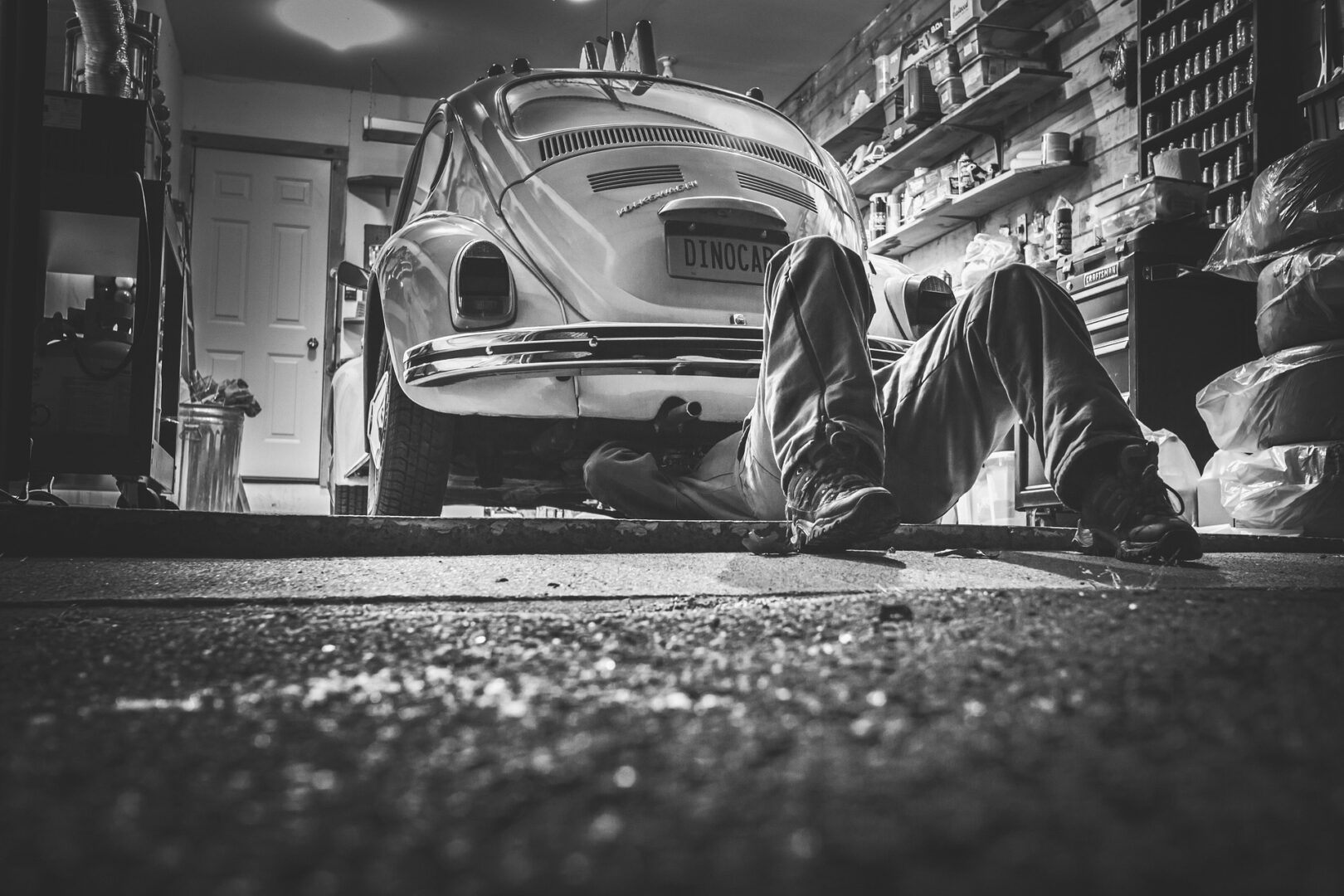 By parking your car in a heated garage at night, you can say goodbye to those painful, early morning wakeups and enjoy your morning with a warm cup of coffee at your own pace.
Additionally, keeping your car in a heated garage can prolong its lifespan and keep it running smoothly and reliably for years.
Take back your mornings and keep your car running strong with a heated garage.
3. Energy Efficiency
Maybe you love the idea of adding another functional living space to your home, but you're wondering, "does a heated garage add value compared to how much you spend heating it?"
A heated garage can be highly energy efficient and even increase your home's energy efficiency.
Many garages are uninsulated, unsealed, and unfinished. If your garage is attached to your house, this lack of insulation could compromise your home's energy efficiency.
You can create a highly efficient, heated part of your home by finishing your garage with sound building practices and quality materials. This can also help reduce heat loss through the part of your home connected to your garage.Using products like the Warmup 6iE Smart WiFi Thermostat in conjunction with their DCM-PRO heating mat or revolutionary StickyMat System, you can take advantage of cutting-edge features like Advanced Early Start and SmartGeo technology. These features allow your garage heating system to intuitively turn the heat up or down based on local weather reports and whether people are home, which can save you up to 25% on your heating bill.
4. Comfort
Having a warm and comfortable garage to spend substantial time in can be a huge bonus not just for you, but for potential buyers as well.
So, how much value does a heated garage add? A lot if you are looking to do woodworking projects, car maintenance, ski tuning, or anything that may require you to spend extended amounts of time in the garage.
By heating your garage, you can turn your ordinary home into a dream scenario for potential buyers looking to spend extended periods in the garage.
5. Higher Resale Value
Homes with heated garages, especially in colder climates, can have substantially higher resale values than homes without.
Whether the buyer doesn't want to deal with brushing off snow and scraping ice off their vehicle, they want to craft elaborate woodworking projects, or wax their skis for the frigid winter cold; a heated garage can add a lot of value for the buyer.
The Best Way to Heat a Garage: Radiant Floor Heating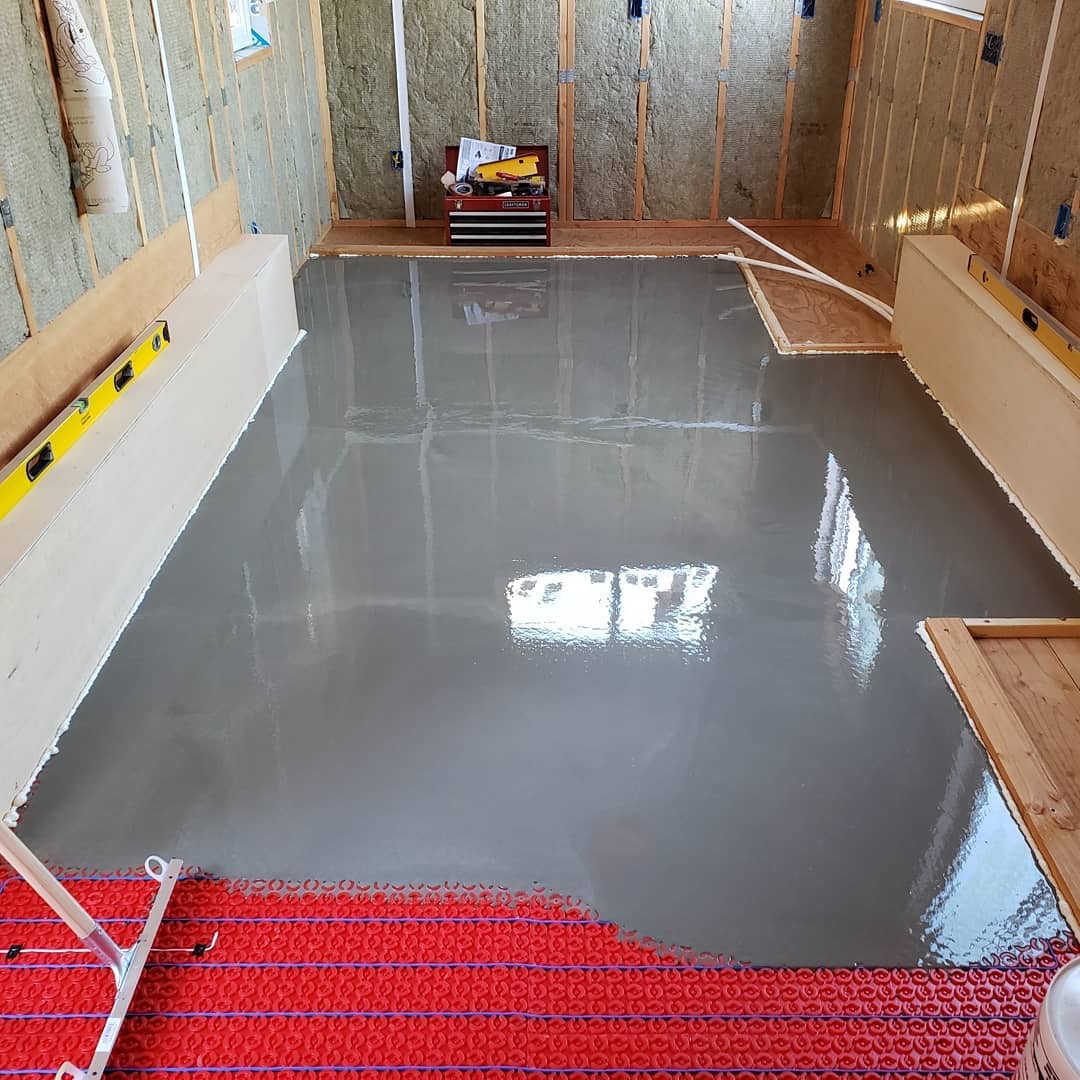 Unlike traditional forced hot air heating or hydronic radiant floor heating systems, electric radiant floor heat does not require bulky ducting in your walls or delicate water lines to be embedded in concrete.
When working with concrete in the garage, electric radiant floor heating is ideally placed in-slab when the concrete is poured, but if you're looking to install on an already-poured slab, no sweat. Electric radiant floor heating can easily be installed on top of your concrete slab or underneath any type of flooring your garage may have. When installing on top of an existing slab, the main difference is to verify proper insulation. Warmup's Ultralight™ Insulation Boards are the perfect solution.
While forced hot air heating systems only emit heat from a small area in your garage, electric radiant floor heating evenly distributes heat across the entire room from the ground up. This even, radiant heat creates a greater feeling of warmth while using less energy, a true win-win.
Discover the Best in Radiant Floor Heating with Warmup
For over twenty-five years, Warmup has been developing innovative heating solutions to keep your family and business safe and warm while reducing energy costs at the same time.
Warmup is a knowledge and research-driven company that has sold more than two million of its industry-leading products worldwide, providing energy-efficient heat to places it has never been seen before.
Want to reduce your property's energy bills by up to 25%? Pair your Warmup heating system with the 6iE Smart WiFi Thermostat and utilize Advance Early Start functionality and Smart Geo technology to keep comfort high and costs low.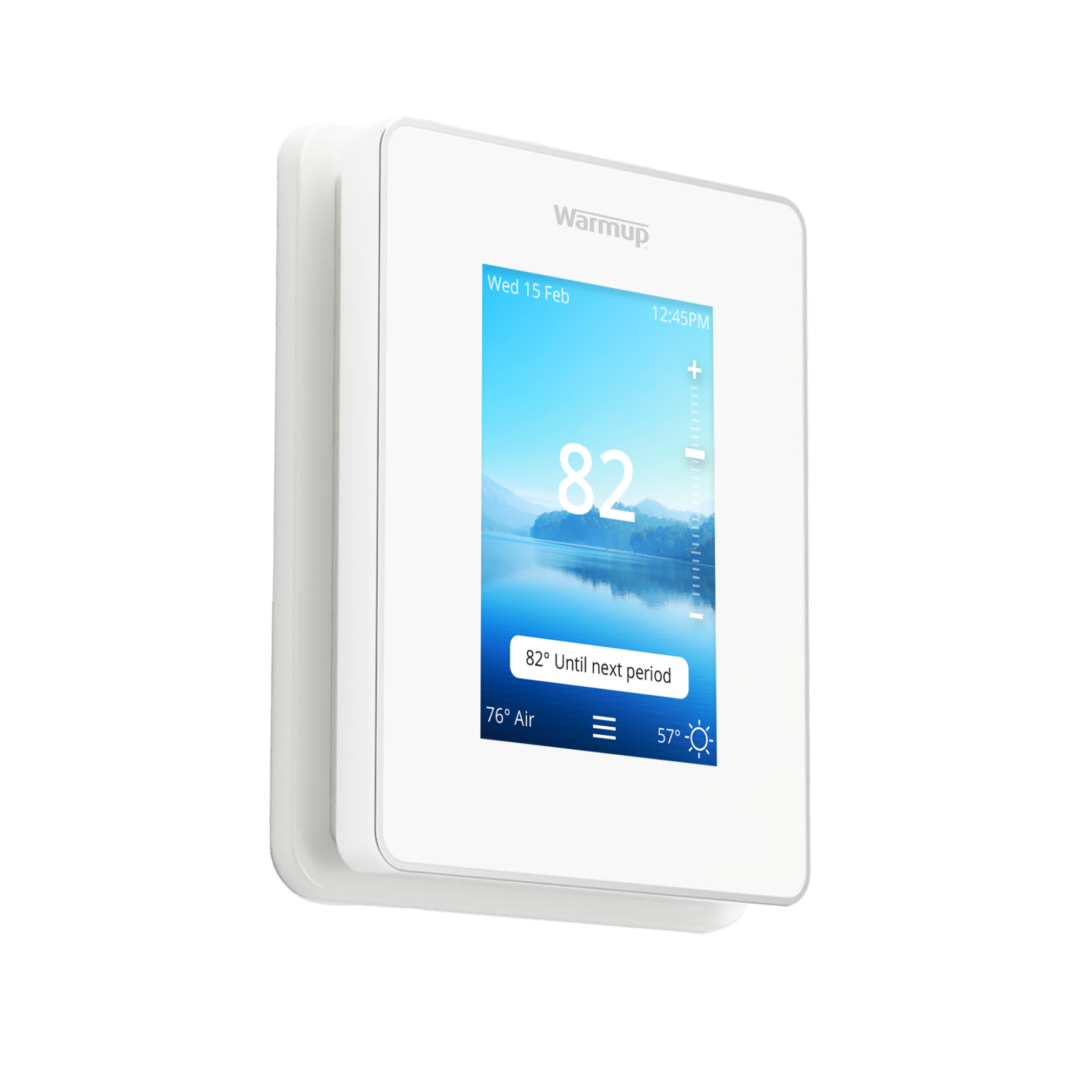 Want to transform your bathroom from an ordinary living space to a luxury spa? Warmup's towel warmers will help turn an ordinary shower into an experience of indulgence and luxury.
Find a Warmup dealer near you today, or get instant online pricing and discover why Warmup is the world's best-selling floor heating brand.