Homes have multiple living areas, and smart thermostats that control multiple zones are the key to saving energy without turning some rooms into ovens or freezers. Smart thermostats may use sensors throughout your house to provide personalized, automated heating and cooling that saves money while making your home more pleasant all year round.
The HVAC system controlled by a thermostat has been a game-changer for modern society – perhaps one of the largest. The ability to take electricity into a system and harness it for climate control has had immensely positive outcomes, from an increase in health, productivity, commodity production and storage, real estate, and many more.
That said, this wondrous in-home climate control system, notably in residential applications, is now old. Most homes in North America, while fortunate to have a climate control system, have antiquated systems. This causes problems such as routine maintenance, energy waste, and other inefficiencies.
To benefit further from our amazing HVAC systems, they must be modernized. One excellent and fairly straightforward way to do this is with a smart thermostat. In this article, we take a look at smart thermostats and how they can be used to control both older systems and newer, cutting-edge systems, such as radiant floor heating.
What is a Traditional Thermostat?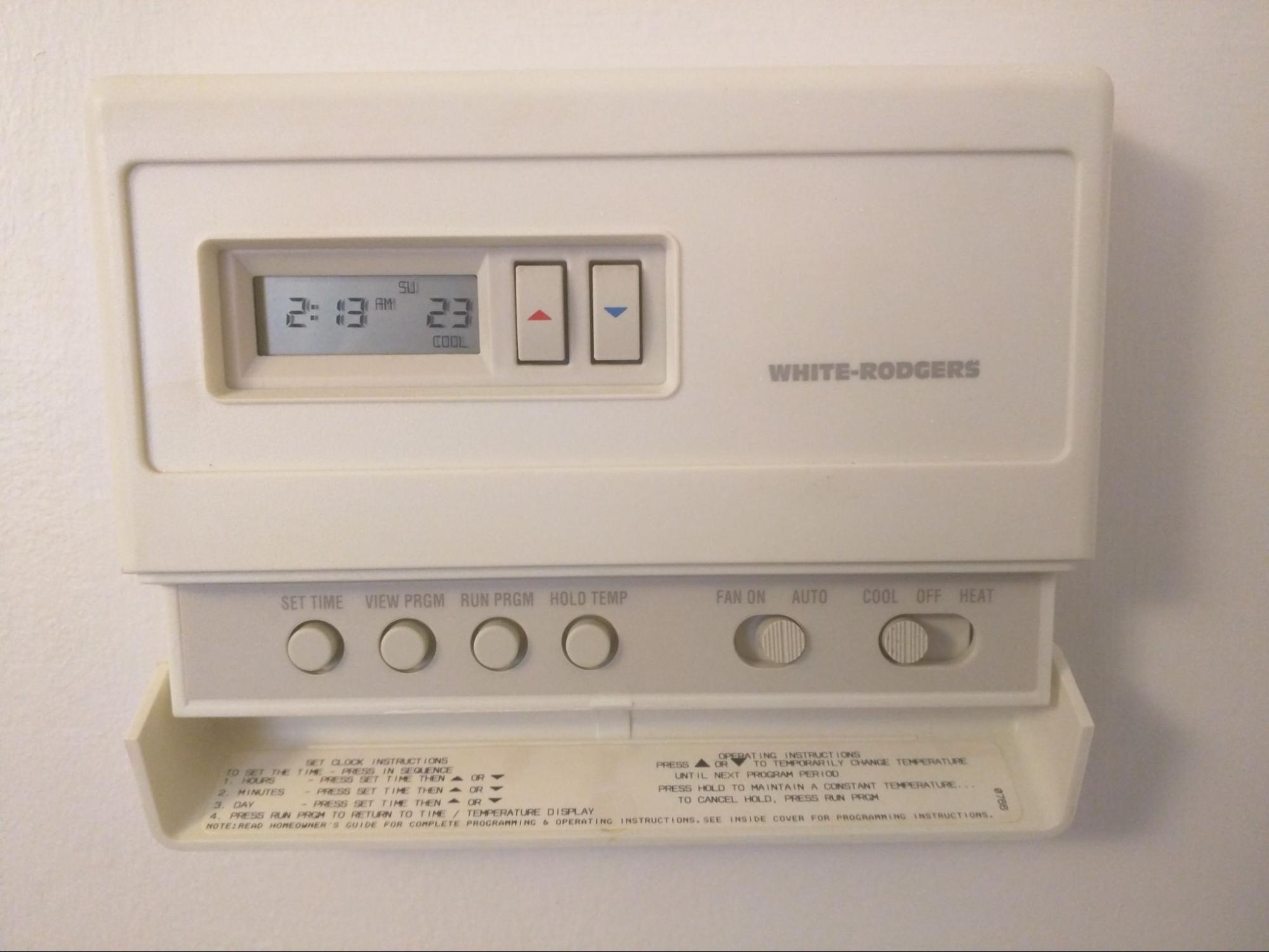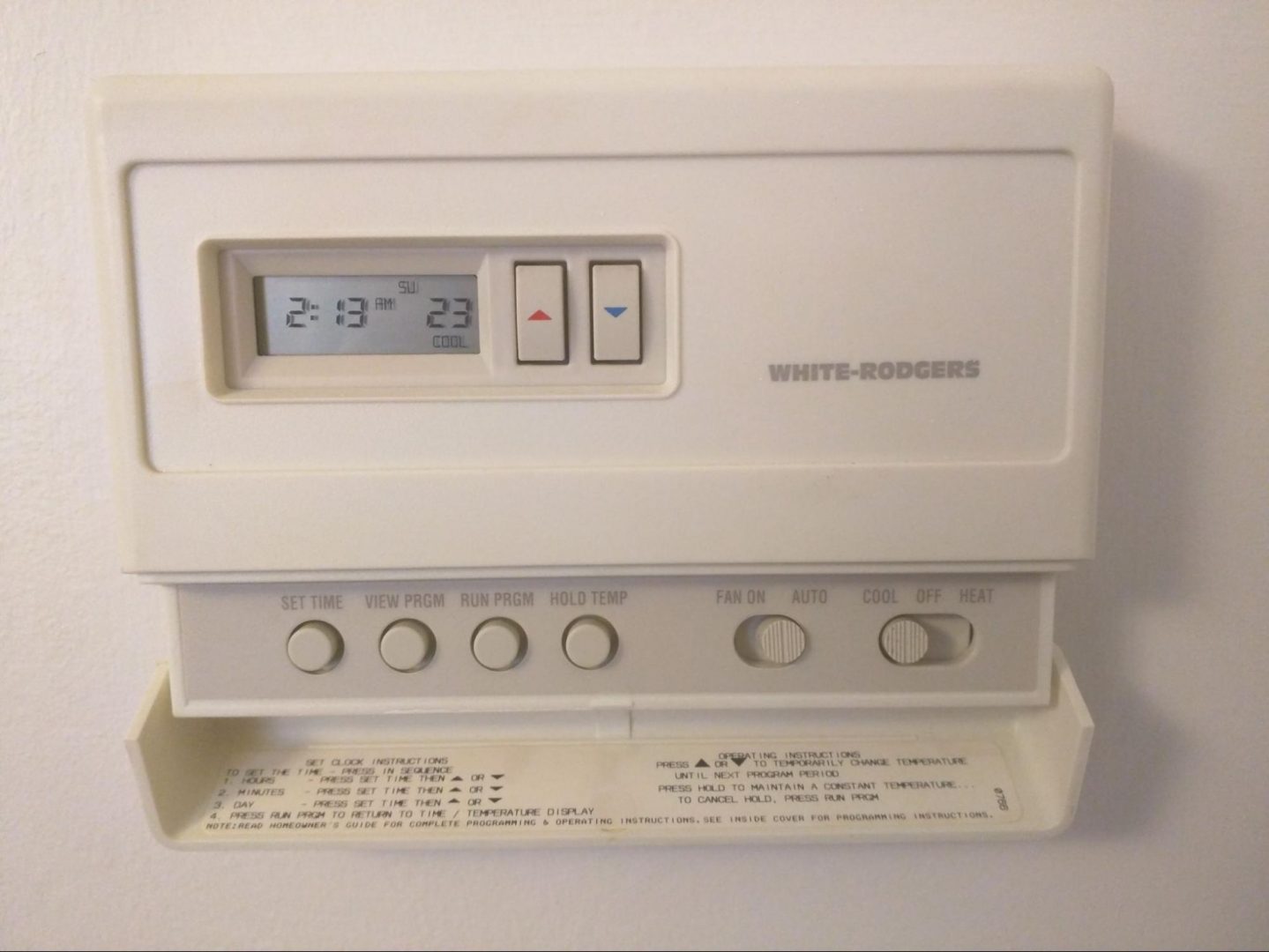 The conventional thermostat is available in two options: non-programmable and programmable.
Non-programmable
The most prevalent type of thermostat today is the basic LED display non-programmable thermostat, which includes the following controls:
Fan
Cool / Off / Heat
Temperature Adjustment = Up Arrow / Down Arrow
A mechanical design with physical switches is popular among many individuals. This device isn't complicated, so there's not much room for error. However, you should remember that if you replace your thermostat, you'll have to reset it to the correct temperature later. This is the least energy-efficient option available.
Programmable
This thermostat is more energy-efficient than the conventional model. It offers the option of a home and away setting. You can set the temperature to your favorite comfort level when you are at home, and to a more energy efficient level when you are out of the house.
The programmable thermostat will save you money on your utility bills, extend the life of your heating and cooling equipment, and help you save money in the long run. However, the initial expense of a programmable thermostat is greater. Some claim starting and stopping your system is more expensive than the energy it saves.
Understanding New-Age Smart Thermostats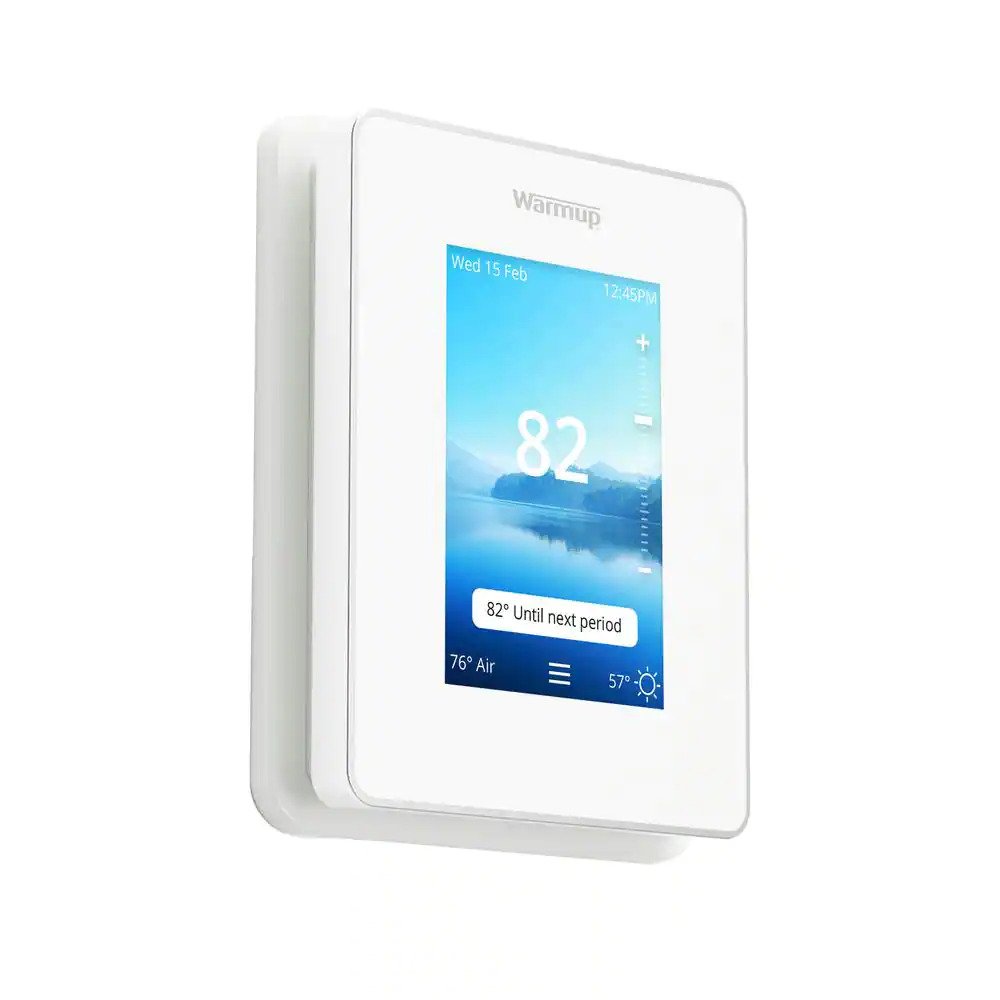 The Smart Thermostat can learn the habits of those living in your home. They are called "smart" because they are capable of learning and reacting to changes in your environment. It is possible for a smart thermostat to adjust itself after it has been installed. The smart thermostat can be connected to your home's WiFi and remotely controlled from anywhere in the world. They also offer the ability to track your home's energy usage.
What Does it Mean to Have a Smart Thermostat for Multiple Zones?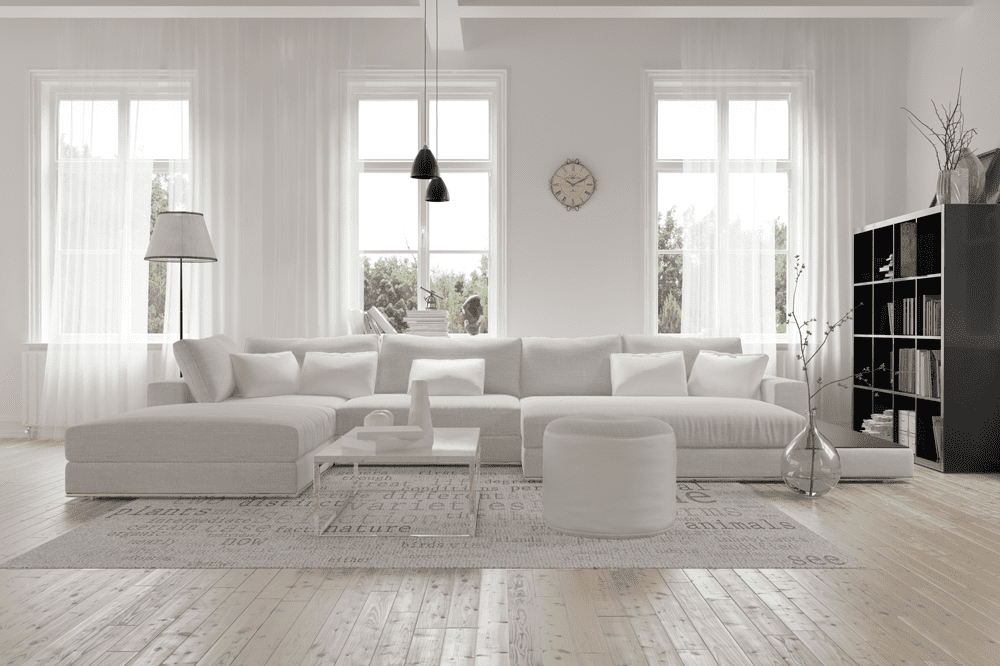 Smart thermostats come with various sensors that can be installed in different rooms. These sensors are linked to a centralized management system using wireless technologies. These sensors also send data and information on room temperature levels, which is then used to create a valuable database that helps maintain the temperature at a comfortable level.
Once the thermostat has enough data, it will produce an AI-based schedule that will help you fine-tune internal temperatures so that the heated or cooled rooms are based on where you spend your time at different times of day. You may use AI-based schedules or make modifications as required, such as heating or cooling a guest room only when someone is visiting.
Zoned Heating and Cooling
If you have multiple thermostats in your house, you're dealing with a zoned system. In a zoned system, each thermostat regulates the temperature of one area of the house, while another controls the other. Separate thermostats can oversee the same heating and cooling equipment, or different thermostats may oversee their own systems.
Sensor-Based Zoning vs. System-Based Zoning
Sensor-based Zoning
This method uses various sensors to adjust the temperature of different zones. If there are important variations in room dimensions or heating demands, employing a smart thermostat will force the AC to heat the rooms unevenly. A system-based approach generally provides the most efficiency and cost savings.
System-based Zoning
System-based zoning, in its most basic form, is a straightforward concept to grasp. Rather than relying on a single system to manage many zones, each zone will have its own heating or cooling system. The main disadvantage of the system-based method is that each zone will require its own thermostat. This may be an additional cost that some homeowners could find inconvenient.
However, zoning experts consider it the most straightforward method to put into practice. You'll still have command whether you're away for a day or several weeks. The savings on energy will more than offset the cost of acquiring and setting up smart gadgets. Smart thermostats also come with special features that make changing settings remotely easier. Many versions are compatible with Alexa or Google's voice activation option. You can also use your smartphone to access various apps that cater to your tastes.
The Best Smart Thermostats for Multiple Zones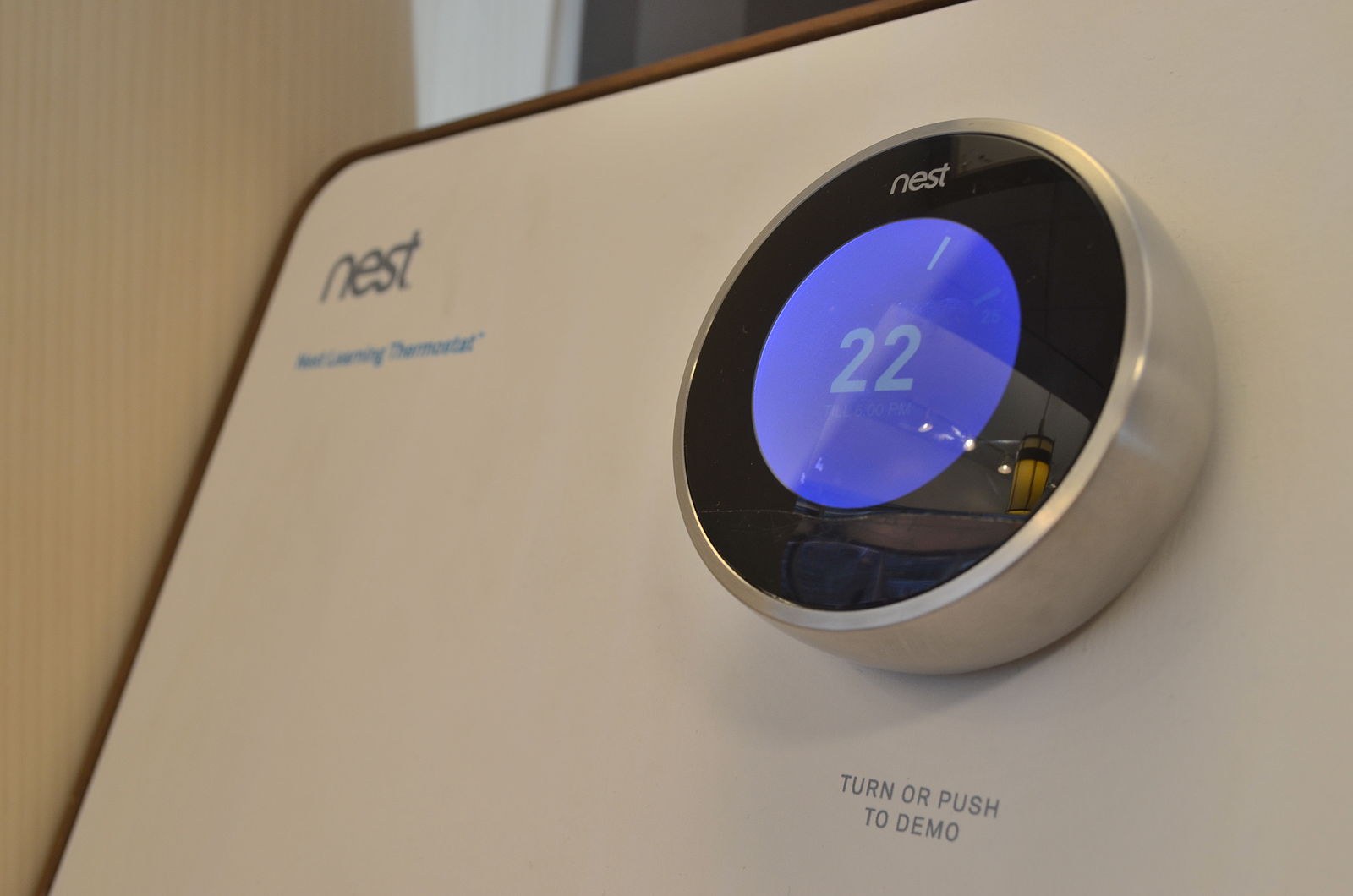 Nest
Nest, founded by two former Apple lead developers, is a "next generation thermostat" that learns the routine of a home's occupants and adjusts itself accordingly. It keeps a home cool when people wake up or return home, and allows temperatures to rise when people are away or asleep. The Nest thermostat has been called the finest smart thermostat for your house. It includes a "true radiant" functionality that works with underfloor heating.
Nest also offers a multi-zone feature that allows users to set different temperatures for different areas of their home. Up to 10 Nest thermostats can be controlled from a single account.
Ecobee
Ecobee is similar to Nest, in that it's a learning thermostat that can be controlled remotely, but Ecobee also offers multi-zone temperature control. With Ecobee, each thermostat can be set to a different temperature, and the system automatically adjusts to keep everyone comfortable.
Mysa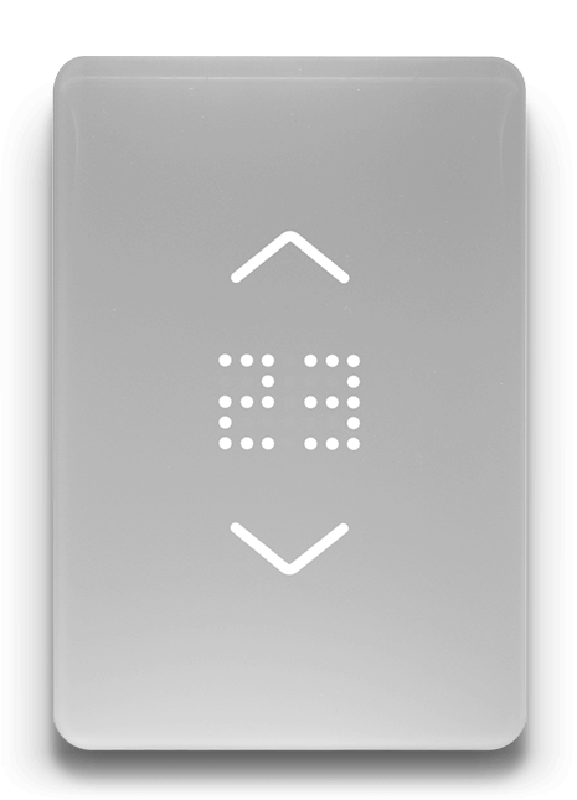 Mysa is a company that produces sophisticated multi-zone thermostats for electric baseboard heaters, in-floor heating, window and portable air conditioners, and ductless mini split heat pumps. As a result, Mysa is the ideal smart thermostat for houses with numerous zones (i.e., electric HVAC systems). You'd need a Mysa for each room you want to manage using the system-based zoning technique. Mysa allows you to separately adjust each thermostat, but also lets you combine thermostats and quickly create individual heating zones.
Smart Thermostats and Radiant Floor Heating Systems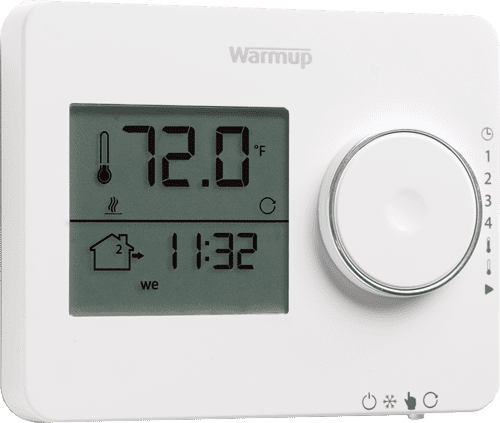 Radiant floor heating takes modern heating systems to the next level. Instead of forced air, this heating system works by producing heat beneath the flooring, where it then rises to 6 feet, heating the entire room. This is notable as an amount of energy in forced air is wasted by heating the upper portions of rooms unnecessarily. Unless you spend a lot of time on your ceiling, this is a waste of energy, and thus money.
Radiant floor heating works by controlling multiple smart thermostats – all controlled centrally by the MyHeating app – each one covering each zone, in order to properly control the climate in each room depending on usage. This saves not only the energy wasted by forced air near the ceilings, but also by only heating when necessary. Additionally, radiant floor heat lingers for hours after it is off, meaning, with the help of smart thermostats, programs can be devised to severely limit energy inefficiencies, and help save even more.
Using a Smart Thermostat to Control Radiant Floor Heating Systems
As noted above, radiant floor heating requires a thermostat in each zone to accurately control the heating grid beneath the floors. These smart thermostats are linked and then controlled from an app.
Warmup, a leading manufacturer of radiant floor heating, has recently launched the Terra and 6iE thermostats.
Benefits:
High resolution color display
Small and discreet design
Simple to use – change the temperature with a touch of a button
High-quality materials, low-profile design
Quick to install, set up in minutes using the QR code
Compatible with all Warmup Underfloor Heating Systems
Automatic heat control with SmartGeo technology
Reduces energy usage
Helps find the most efficient heat settings for your home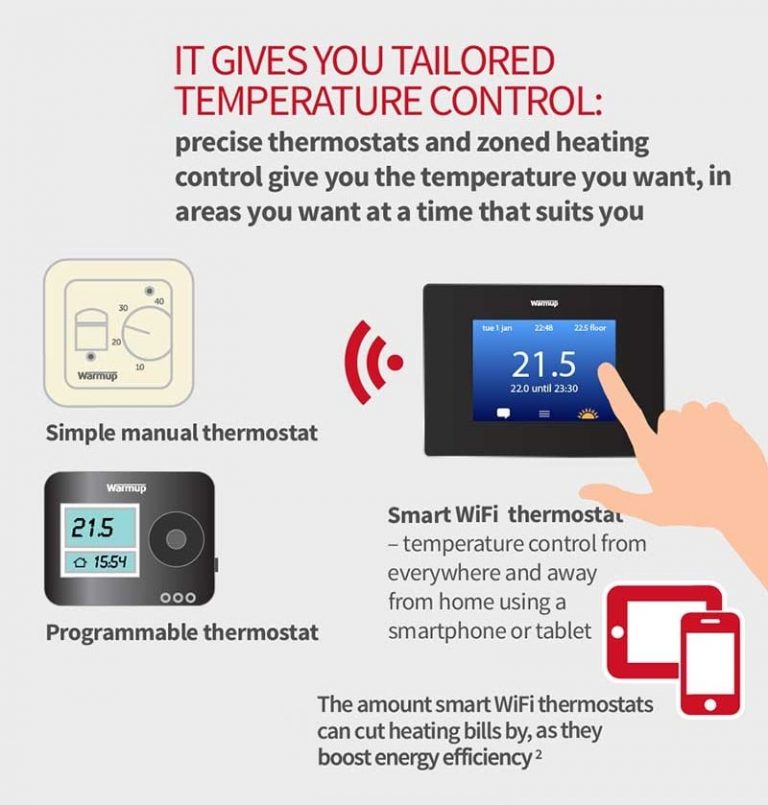 Consider Warmup's Radiant Flooring Options with Smart Thermostat Control for Multiple Zones
Our smart thermostats are compatible with Alexa and Google, making them easy to connect to your existing system. You can program your radiant floors on a set schedule using a smart thermostat to deliver consistent and dependable temperatures to your property or structure. Contact Warmup today for a quote and more information.