During winter, it's crucial to have a method of melting ice on your driveway, steps, and walkways. It's also essential to have a product that will help get your car moving in slippery conditions. There are many types of ice melt available, but people still often use salt or other compounds, which only provide temporary results while harming pavements and foliage in the long run.
This article will explore some traditional methods, as well as more permanent solutions that are not just safer, but more effective in the long term.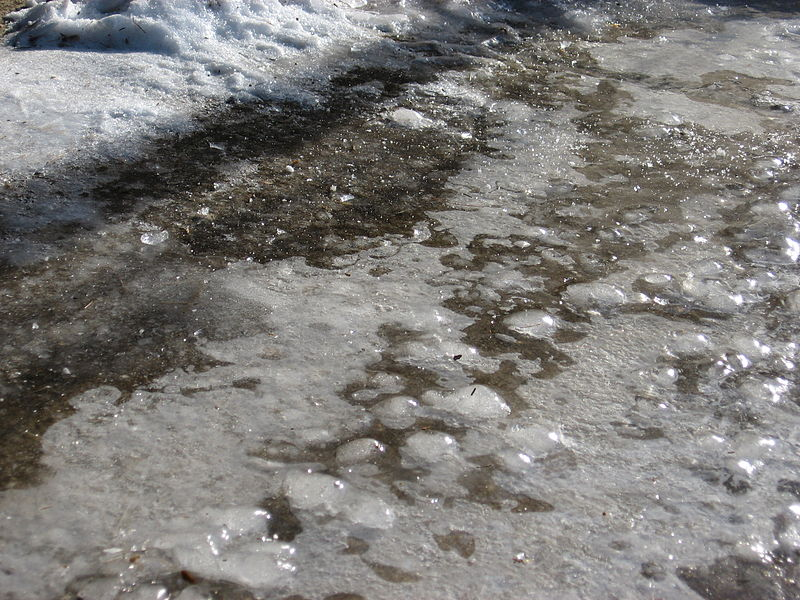 Traditional Methods to Clear Sidewalks and Driveways of Ice
Scraping
The standard snow shovel is the most reliable tool, even though it is very tiring to use. It's not the best option in terms of time or fun, but it always gets the job done. The sooner you shovel, the better prepared you'll be. The goal is to remove as much snow from the driveway early on, before people start walking on it and compacting it down. Once people walk on freshly fallen snow, it becomes more difficult to clear away and more dangerous.
If you shovel your driveway every morning during winter, the Sun will have time to melt away any leftover snow, and black ice won't form. This method only works if you're consistent with it, but it's worth it to prevent slips and falls on your property.
Salt
Although rock salt is often people's first option for de-icing their driveway, many are unaware of the significant drawbacks to this method. Rock salt can cause serious damage to asphalt and concrete pavement, in addition to making the plant life around your driveway lose its leaves. Sometimes, it can even be harmful to pets and children.
When you breathe in rock salt, it can irritate your throat, mouth, stomach, and intestines. It may be fatal if too much is consumed. Many individuals are therefore seeking safe alternatives to rock salt.
Rubbing Alcohol and Dish Soap
If you want an environmentally friendly and effective way to melt the snow on your driveway, look no further than this easy DIY solution. All you need is a bucket, some hot water, rubbing alcohol, dish soap, and you're in business! Your driveway will be clear in no time. Just note that you may have to put in a little elbow grease with a shovel for any leftover patches of snow, or reapply it more often. Also, larger driveways might require more of the mixture.
Can Radiant Floor Heating Be Used Outside for Sidewalks and Driveways?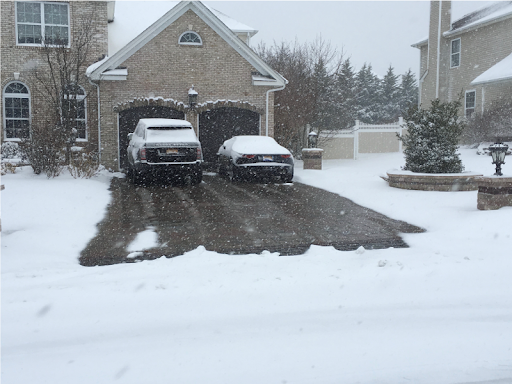 A radiant heating system is the most effective way to clear your driveway of snow and ice, without any hassle. With a radiant heating system installed in your driveway, you'll never have to worry about shoveling or de-icing again. The best systems are automated, so they do all the work for you.
They check the weather, temperature, and moisture levels to ensure your driveways are never covered in snow. Furthermore, radiant heating systems for walkways are installed below the concrete or pavers to make them attractive all year round.
How Radiant Heating is Installed in Driveways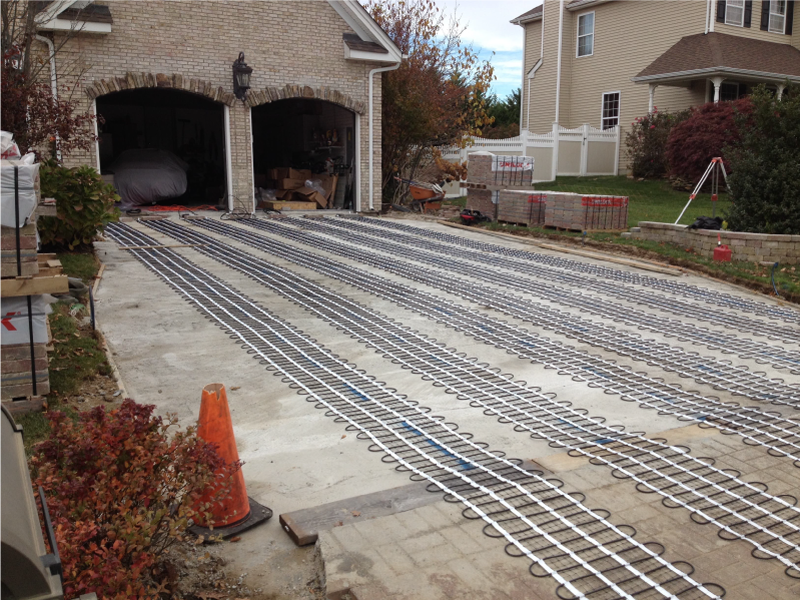 The most effective time to install a heated driveway is during the construction process, as the cables must be completely embedded in asphalt, concrete, sand or fine gravel. A system can also be added to an existing walkway or driveway. Radiant heat snow melting chemicals reach peak temperatures of 464°F, so it's crucial that the wires are entirely submerged.
The material you use to embed our cable will have a significant impact on heat distribution, ensuring that the cable does not burn out. When planning, remember the minimum coverage is 2″ and the maximum coverage is 4″. It's always advisable to keep the height of your heating cables as low as possible to reduce ramp-up time.
Snow melting mat systems usually come in two forms: preformed mesh mats or loose cables laid on re-mesh. If you need a custom layout or follow curves, then it is better to use the latter option. Either way, these systems will make short work of any pesky snow or ice problem you have.
Other Exterior Radiant Floor Heating Options
Once you've decided radiant heat is a better way to melt ice than using rock salt, or other salt substitute, consider expanding your protection to these areas.
Heated Patios
Installing a radiant heat system on the patio can serve two purposes. First, it will keep the ice and snow from building on the surface, but it can also provide an additional source of heating comfort for your family during the cool months, extending the entertaining life of the patio well into the Fall season.
Heated Stairs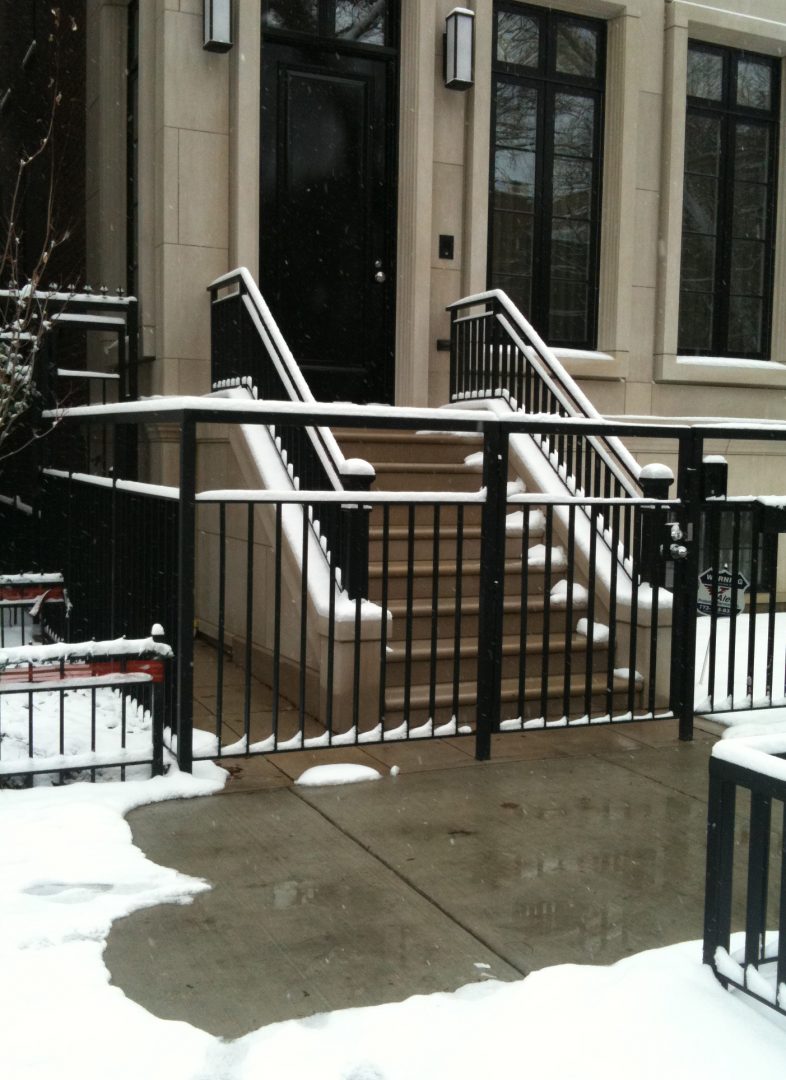 Stairs may represent the greatest physical danger to your family in the winter. Once they become covered with snow or ice, they are almost impossible to walk on without slipping. Some insurance carriers say having a SM system would certainly help in a liability claim from being denied; check with your insurance agent for more information
Adding protection to your stairs simultaneously makes perfect sense. It can be installed when the home is being built or added as a retrofit option.
Melt Sidewalks and Driveway Ice with Radiant Heating from Warmup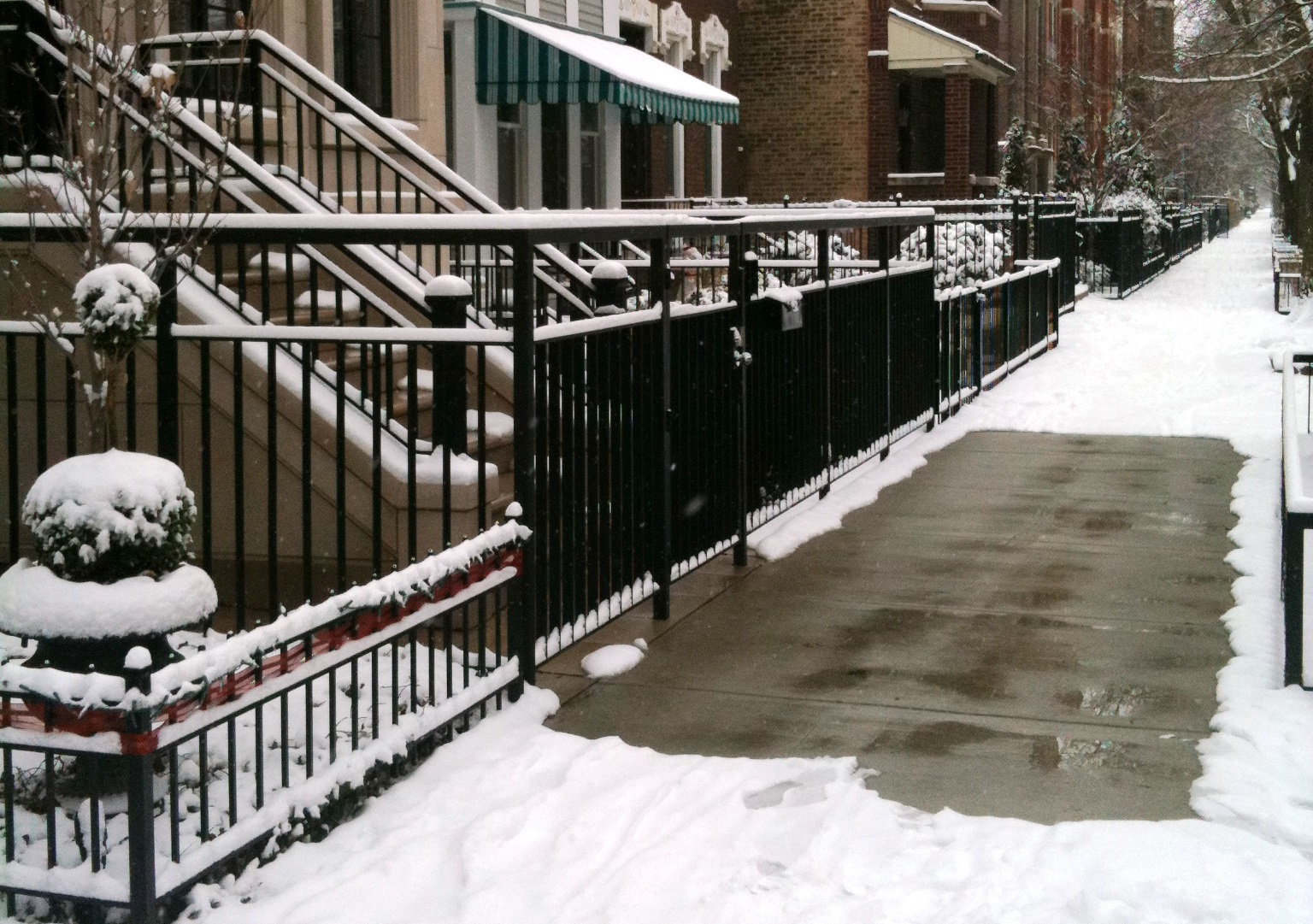 Radiant heating is the most efficient and effective way to clear sidewalks and driveways of ice. Warmup's driveway and sidewalk heating systems are the perfect solution for homeowners. We offer cable and mat systems to meet every need, including roof de-icing. Contact us today to receive a quote for your project.