---
Commercial Projects including Heated Floors
Our Commercial Projects team works with architects, M&E consultants, contractors house builders and developers to specify projects. Residential or commercial, renovation or new construction, our Commercial Projects team can guide you from start to finish.
---
From consultation to build, we have got you covered for your Commercial projects.
Warmup will provide you with a solution tailored to your specifications and will guide you throughout to ensure a smooth and seamless process from beginning to end of your Commercial projects. Our service includes:
Consultation
– R&D based knowledge
– Building regulations
– Floor build-up
Design
– 3-Part Specifications
– Technical layouts and drawings
– Detailed floor sections
Project Overview & Specification
– Review project specification
– Scope of Works Summary
– Product and Service Inclusions
Construction & Build
– On-site visit
– On-site installer training
– Mock installation
– 24/7 Technical Assistance
– Installer friendly SafetyNet warranty
Our floor heating systems offer complete flexibility with floor finish options including stone, ceramic, wood, carpet and vinyl to satisfy the most demanding of clients. It is the perfect choice for new/self-build, refurbishment and renovation projects, from harder to heat older homes to large apartment schemes and affordable housing. All our products are designed and manufactured in world-class facilities with an enviable reputation for innovation, quality and reliability.
A dedicated project manager will be assigned to your project to ensure you receive the right support from planning through to tendering, procuring and installation, ensuring that the required timeline is met for your large projects.
---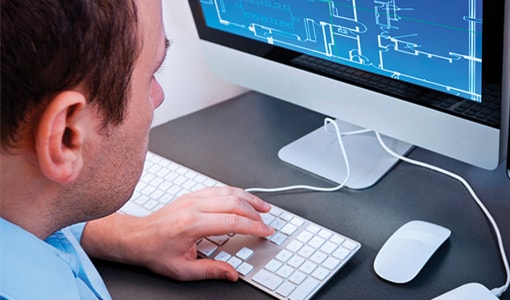 We Adhere to Industry, Legislation and Government Standards
cULus
Our systems are cULus approved.
ETL
Our thermostats are ETL compliant.
Robinson Test
Our membrane has been successfully tested to ANSI 118.12 standards and performed well on the Robinson test (ASTM C-627).
It is the highest-rated membrane for floor heating systems.
Training
Warmup offers architects and other construction professionals a free CEU course approved by AEC Daily. Warmup's course provides CEU credits with the AIA, NKBA, NARI, NAHB and IDCEC. It also qualifies as a green course under the USGBC program.  "Design Flexibility and Efficient Thermal Comfort with Electric Underfloor Heating" focuses on why use underfloor heating, types of systems for different floors and information for architects and designers.
Learn More
Why Specify Warmup in New Construction and Renovation Projects?
With our dedication to research and development and customer service, Warmup is able to offer you technologically advanced underfloor heating systems that deliver the highest standard of product quality, performance and customer satisfaction.
We continuously develop our products to meet the latest consumer demands and provide innovative products to the market. Our products are tested in-house to ensure the highest quality and they are designed to be energy efficient in use. Both of our electric and hydronic underfloor heating systems are designed to work with numerous heat sources, from boilers to solar panels to help you save energy now and in the future.
Our electric heating systems are tough, made out of dual-fluoropolymer and are 1.8mm diameter. They do not impact the floor height and have a cULus approval meeting the safety standards for the system. Our warm water systems come designed and supplied with a full set of high-quality components and controls ready for installation. These systems are available in a variety of configurations and components so you can sell a system that will match your customers' needs perfectly.
Our 24/7 all year round technical support is available to answer questions from electricians, installers and homeowners. This means that should there be a problem, your customers can call us directly to resolve any issues. Alternatively, we offer a live chat service on our website. We can also book a service engineer through our network to attend the site should any problems arise, making selling our products an easy process for you. We can also offer running costs for the system when the customer is buying the system to help make an informed decision.
For a greater peace of mind using our products, we offer outstanding guarantees. A Lifetime warranty on our electric underfloor heating ranges and a SafetyNet™ Installation Guarantee on the wire ensure that issues regarding the system are a non-issue for you and we will take care of it (full T&Cs apply).
We have the most third party accreditations in the market, including  cULus, CSA, and ETL. In addition, we are members of BEAMA and TTA. Our products are also CE marked and European compliant, we offer only the very best systems for you to sell.
We invest extensively on our Research and Development. Our Research and Development Centre in Germany (EN442-2), test facilities and post occupancy house monitoring gives us accurate information on energy efficiency and products.
See our Case Studies featuring New Construction and Renovation projects
Six Eight Five First Avenue – Manhattan, New York
Providing a solution to offset heat loss created by window areas and perimeter walls whilst also supplying a floor heating system to be installed throughout the main lobby.
Fifteen Hudson Yards – Manhattan, New York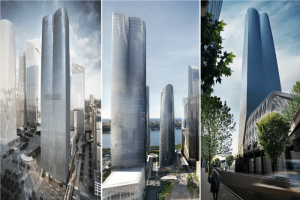 Providing an electric underfloor heating system for over 70 floors of high-end luxury bathrooms for each apartment.
Gramercy Buildings – Manhattan, New York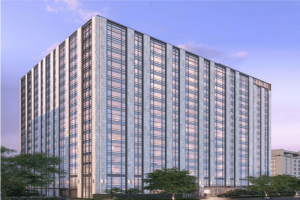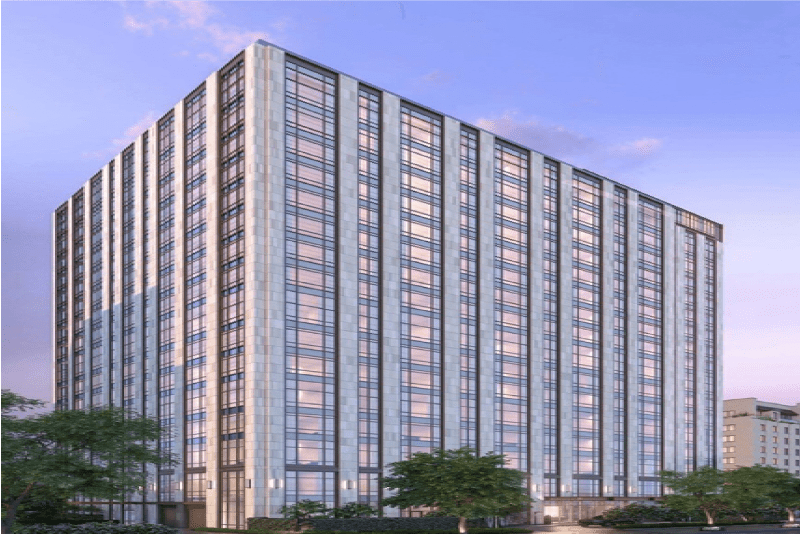 Providing an efficient heat source as well as a luxury feel in bathrooms for four separate buildings at an affordable price.