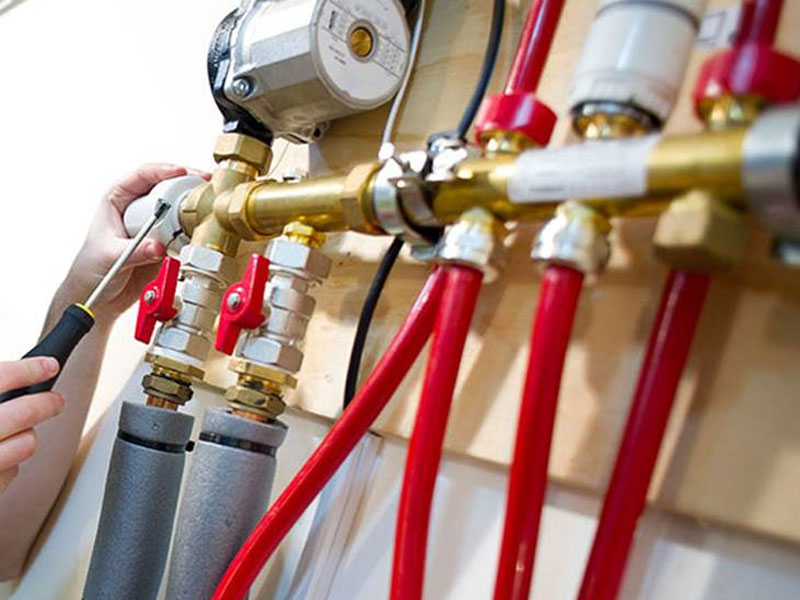 Warm water underfloor heating systems, also known as hydronic or wet systems, are a popular and energy efficient way to heat up a room. However, you may have some questions about the system so we have answered the most common questions we get asked when people are looking at getting water based underfloor heating.
Wet underfloor heating can be used in both renovation and new build projects and it offers a highly energy efficient heating system. Low build systems such as The Warmup Total-16 Low Profile System make it easy to install wet underfloor heating in renovation projects. For new builds, there are a variety of systems available for different subfloor types. If you'd like to know more or have another question, get in touch with our expert team who will be able to answer any additional questions.
Q: IS LIME BUILD-UP AN ISSUE WITH WATER BASED SYSTEMS?
A: The low temperature of water running in the underfloor heating, between 40°C to 65°C, means that lime is not precipitated out even if your water is hard.
Q: CAN I GET A LEAK ON THE UNDERFLOOR HEATING PIPE?
A: A leak in underfloor heating is highly unlikely. Potential damage to a system normally occurs during installation, where the underfloor heating pipe gets cut accidentally or becomes otherwise damaged. This is why we use the toughest pipe and test our systems before, during and after the installation and only commission fully pressure-tested systems. However, should someone accidentally damage the pipe by drilling through the floor, for example, the pipe can be repaired.
Q: IS A WATER BASED SYSTEM ONLY SUITABLE FOR A NEW BUILD?
A: Hydronic systems are fitted onto the structural subfloor which often means that the system is best suited to new builds where the floor heights have not yet been established. With some subfloors, such as wooden/joisted ones, water based system will not raise floors which makes it suitable for use with renovations. Additionally, there is nothing stopping you using the system in a renovation as long as an increase in the floor height is considered.
Q: WHERE SHOULD THE MANIFOLD BE LOCATED?
A: The manifold is usually located somewhere central in the house but still out of the way; a garage, a downstairs cupboard or under the stairs, for example.
Q: WHAT IS THE BEST HEAT SOURCE COMBINED WITH HYDRONIC UNDERFLOOR HEATING?
A: Hydronic underfloor heating can be used with a variety of heating sources from boilers to heat pumps. With any heat source, the appropriate controls need to be in place to regulate the temperature flow. The water running in the pipes needs to be between 40°C to 65°C making it ideal for use with a ground or air source heat pump as the low temperature means the best performance from the heat source.
Heated Floors
Floor heating is the modern heating solution – creating the perfect temperature, making you feel warm and comfortable from the moment you enter the room.
Quote Selector
---